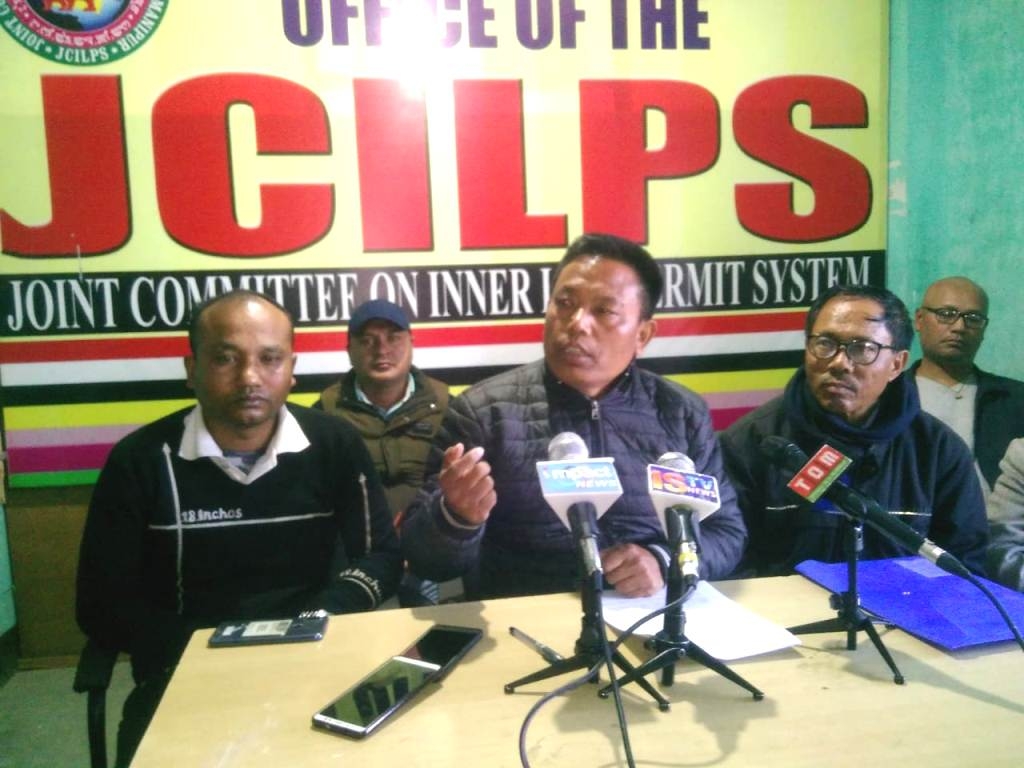 IT News
Imphal, Dec 17
While welcoming the extension of the Inner Line Permit System in Manipur, the Joint Committee on Inner Line Permit System has urged the government of Manipur to frame a modalities or guidelines for effective implementation of the Bengal Eastern Frontier Regulation, 1873 in the state of Manipur.
Speaking to media persons at JCILPS office at Imphal, Convenor of the Committee Y K Dhiren said that a memorandum has been submitted to the Chief Minister of Manipur urging him to frame guidelines for effective mechanism of the regulations.
In the memorandum the JCILPS urged the government to fulfill the will of the people while framing of the guidelines for the ILPS . The Memorandum also expressed hope that the government of Manipur will consult with representatives of the JCILPS while framing the regulation's modalities and guidelines to fulfill the aspiration of the people.
YK Dhiren further said that the ILP under the BEFR 1973 has been extended and that the regulation should be properly implemented by accommodating some provisions from the Manipur People's Bill, as there is no base year or any sections for chalking out of the already entered outsiders.
He said that the JCILPS has been spearheading various form of agitation for framing of regulations to check the influx of illegal migrants in the state of Manipur for protection of native indigenous people. During the course of the series of agitation for implementation of a ILPS like legislation, a student of Ananda Higher Secondary School , Sapam Robinhood sacrificed his life after being hit by bullets from a security force. The long demand of the people has been fulfilled while passing the CAB in Parliament and we welcome it but it's no time to celebrate as the regulation is still hollow with no effective protective mechanism which the state has to frame.