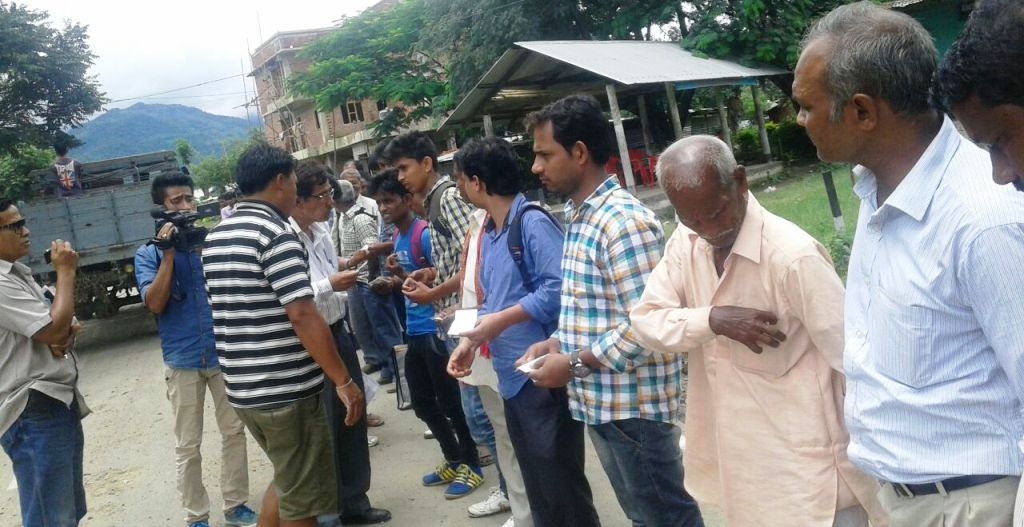 Imphal, July 27: Even though concerned government authority had not let known on where those non-locals handed over to the police had been sent, Supporters of JCILPS continue its drive to check influx of illegal non-local in the state. In today's drive, 44 non-locals who were found coming towards Imphal in interstate buses were pulled down by supporters of JCILPS at Sekmai area and handed over to police. Total number of illegal non-locals handed over to police is now nearing 500, and neither the police nor the government authority had not spell out where the non-locals handed over have been sent to. The drive began from July 21 from Awang Sekmai Protection Committee and women Meira Paibi of the are under the supervision of the JCILPS.
Meanwhile, 4 students continue the fast-unto-death protest demanding implementation of ILPS and also lifting of wanted tag from former JCILPS leader Kh. Ratan near Singjamei Bridge at Singkamei Kshetri leikai. Earlier CWC members and Police had picked up 4 students who underwent fast-unto-death at the same place after their health condition deteriorated.
On the other hand Meira Paibis continue to show support to the students undergoing fast-unto-death protest and staged sit-in-protest at various places.