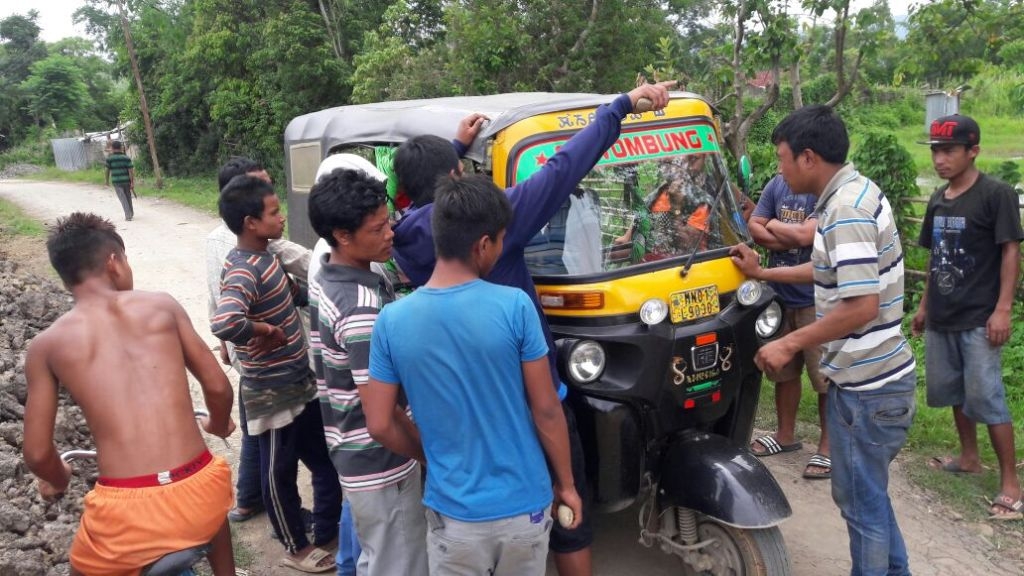 Imphal, June 8: Life in many part of Imphal and other valley districts of the state has been severely affected as JCILPS intensify their agitation demanding implementation of Inner Line Permit System by calling 13 hours no work protest from 5 am to 6 pm today.
As announced by JCILPS, large number of people today came out in the street and staged protest at their respective localities in Imphal areas and other areas of the valley district.
Many protestors also blocked all sorts of vehicular movement at their areas. However, those coming for rituals and medical purposed as well as students appearing the ongoing college semester exams were allowed to pass.
Khwairamband Keithel and other business establishment in and around Imphal areas were closed.
Road stretch of Uripok to Naoremthong were blocked by different Meira paibis and club members of the area. tyres were burnt, poles were placed across the road.
At Khabeisoi, protestors used wood logs, tree planks and even burnt tyres to blocked the road.
No report of unwanted incident has been reported till now.