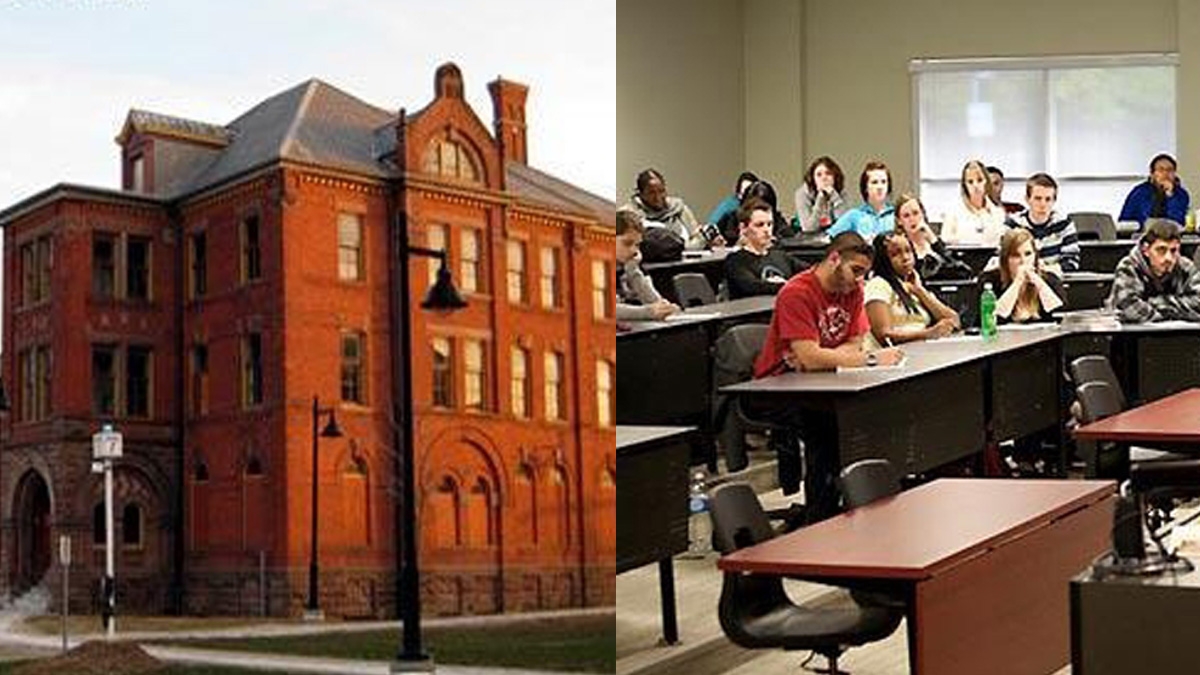 IT Correspondent
Mumbai, Mar 21:
The Indian students in large number who entered Canada, based on fake study permits provided by a Jalandhar (Punjab)-based agent Brijesh Mishra, are facing investigations and are likely to be deported.
According reports, Mishra, a travel agent, running "Education Migration Services (EMS)" had charged over Rs 16 lakh per student for all expenses, including admission fee to premier institute the Humber College Institute of Technology & Advanced Learning (Humber College), Toronto, but excluding the air tickets and security deposits.
However the Canadian authorities found admission offer letters and educational institutions to be fake. Eventually the students have been served the deportation letters from the Canadian Border Security Agency (CBSA), sources said.
The students went to Canada on a study visa between 2018-2019. The fraud came to light after they applied for permanent residency in Canada. They claimed that they had applied for study visa through Mishra-led EMS from 2018-2022, but they could not substantiate his involvement in organising fake documents.
In response an e mail sent by the Imphal Times, Rebecca Purdy, Senior Spokesperson, CBSA stated that " the Canada Border Services Agency (CBSA) can confirm that there are a number of active Immigration and Refugee Protection Act (IRPA) investigations into cases of misrepresentation, including those related to study permits. As these are an ongoing investigations, it would be inappropriate to comment further at this time.
The CBSA does not comment or provide details on specific cases. What we can tell you is that the CBSA enforces or assists other federal departments and agencies, as well as the provinces and territories, in enforcing more than 100 acts and regulations, including the Immigration and Refugee Protection Act (IRPA).
Persons who misrepresent themselves and/or use fraudulent documentation to seek entry to Canada or to remain in Canada are contravening IRPA and risk being removed from Canada.
The CBSA is responsible for investigating allegations of violations of the Customs Act and the IRPA, focusing on complex cases involving organized fraudulent activity, or a history of non-compliance, and primarily targeting the organizers, facilitators and perpetrators of the crimes and who pose a threat to the integrity of Canada's border legislation.
When we become aware of situations where there is possible violation of these acts, we investigate and take the appropriate action as mandated by Canadian law. We welcome tips and encourage the public to advise us of any suspicious activity. Individuals who violate Canada's immigration laws are subject to serious consequences, including criminal charges, court fines, probation, imprisonment and a criminal record", the statement added.
Now the District Commissioner of Jalandhar has issued a show cause notice to Rahul Bhargava of EMS, in which Mishra is a partner. The DC has asked them to appear before him on March 20 to give a clarification on the issue, else their license would be cancelled.
Mishra, originally from Bihar, who earlier ran a consultancy firm called "Easy Way Immigration Consultancy", was arrested in 2013 of forging documents to send students abroad. He had also taken the franchise of a Delhi-based consultancy which facilitated students visas for Canada. Subsequently he joined Bhargava in EMS.