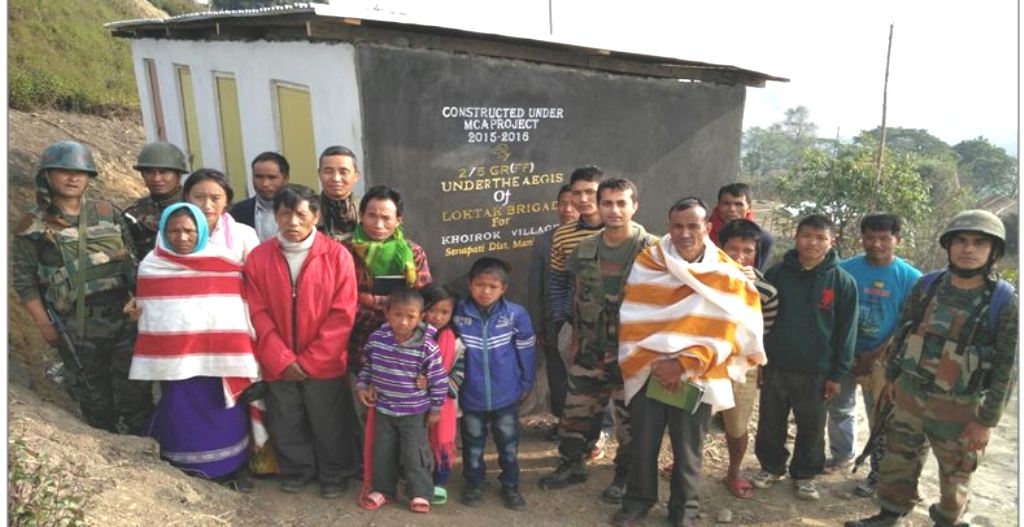 2/5 Gorkha Rifles (Frontier Force) of Loktak Brigade under the aegis of Red Shield Division constructed 04 x Toilet Blocks at Govt Higher Secondary School at Khoirok village, Senapati District as part of Op Sadhbhavana.
Keeping in mind the vision of 'Clear India' by 2 Oct 2019, the 150th birthday of Mahatma Gandhi the Army is also contributing towards Rural Sanitation Programme and Total Sanitation Campaign by constructing the toilets in the Govt School as part of Op Sadhbhavana Projects. This will also ensure provision of separate toilets for girl students to ensure their dignity as well as health and hygiene.
On the occasion, the village Chief and Secretary of Khoirok thanked the Army for providing the much needed Toilet Block at Govt Higher Secondary School at Khoirok village and expressed their gratitude on behalf of one and all for the immense contribution of the armed forces towards building a developed and clean Manipur. They also emphasized on the point that this gesture of the Army has touched the hearts of the people and will strengthen the existing bond of friendship between the Army and the villagers.