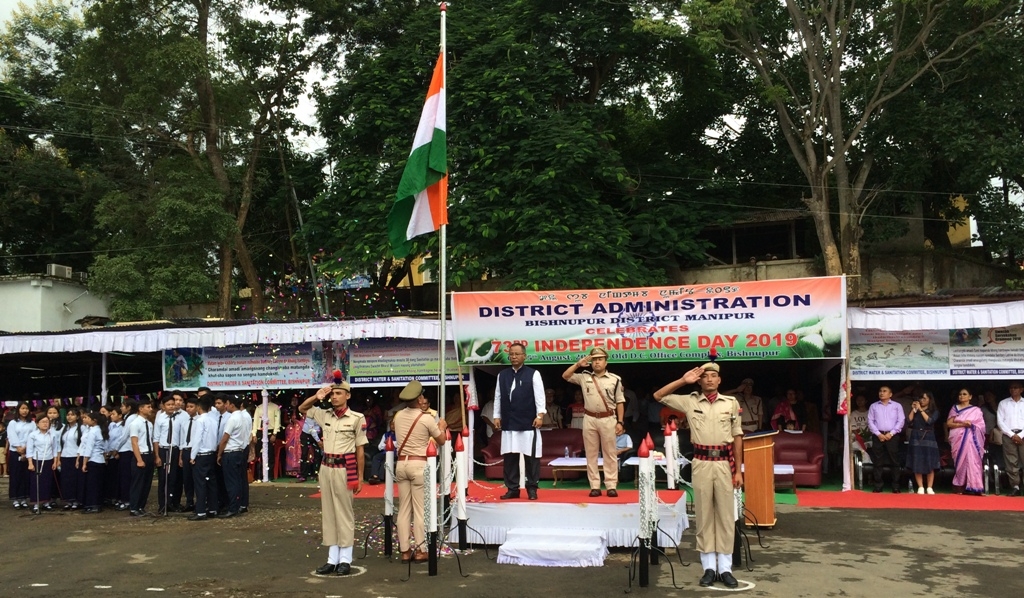 DIPR
Bishnupur, August 16,
 
The District Administration of Bishnupur celebrated the 73rd Independence Day of India at Old Mini-Secretariat ground today.
L. Jayantakumar Singh, Hon'ble Minister, Manipur Health and Family Welfare hoisted the national flag and received salutes given by 18 parade contingents.
Speaking on the occasion, L. Jayantakumar stated the need for proper utilization of available human resources for development. Informing the crowd that 6 of the 30 targetted schools in the 'School Phagathansi' mission lies within the district and proper care should be given to the free and compulsory education for development. He urged the people to restart a new lives without caste or religious based hatred, but live together as peace-loving human beings.
During the function, different troupes displayed their performances and 44 people were awarded certificate of commendation for their outstanding service and performance.
Elected members of Zilla Parisad and Gram Panchayats, Neeta Arambam, DC, Bishnupur, high ranking civil and police officers of the district, School children and public participated in the celebration.