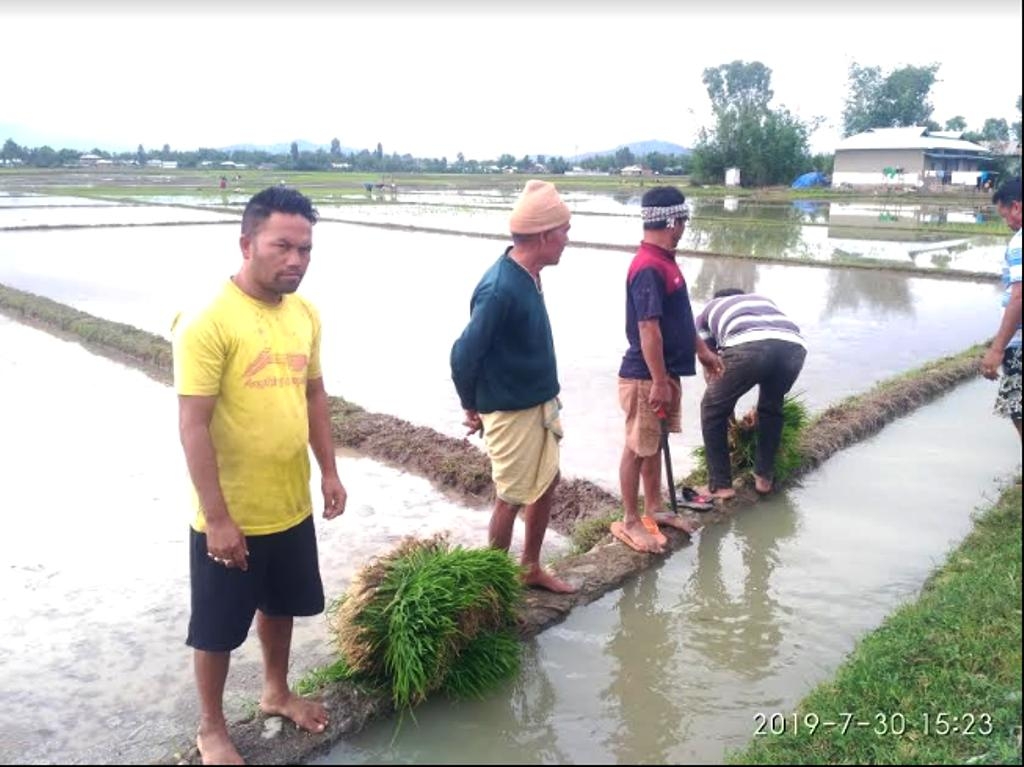 IT News
Thoubal, July 31,
Idle mind is devils' workshop, the saying seems true but when the mind is utilized properly and judiciously, it does bring joys not only to him or her but to other hundred and thousands of people.
Young and energetic MLA Okram Surjakumar, a representative from Khangabok Assembly constituency, besides being an opposition MLA (Congress), instead of instigating the farmers to criticize the present government over its failure to provide water in the field , utilized his wisdom and led the people in cleaning the suffocated canal and drains in the area and drained the water logged at Nungphou Dam constructed across Wangjing River at Sangaiyumpham area towards the thirsty paddy field located at the periphery of Khangabok Part III ad Sangaiyumpham area.
There are around 2500 pari of paddy field in the periphery of Khangabok Part –III and and Sangaiyumpham area.
Inadequate rainfall dried the paddy field even though there are water in the river. The water in the River remain logged at Nungphou Dam as the "Thambal Angangbi canal " , an important water way towards the field , remain piled up with wastage blocking the way. Not only the canal , but other drains which usually were constructed to carry the water too were failed due to negligence from the part of the government.
Having understood the MLA Okram Surjakumar cleaned the canal  and the drain using his own resources since a couple of days. Sooner the cannel were clean water immediately flow towards the paddy fields and at least 1000 pari of field now have enough water to start cultivation.
If the river water continue to flow in the said cannel for another 10 days, the farmers of the area will no longer worried even though there is not enough rain water.