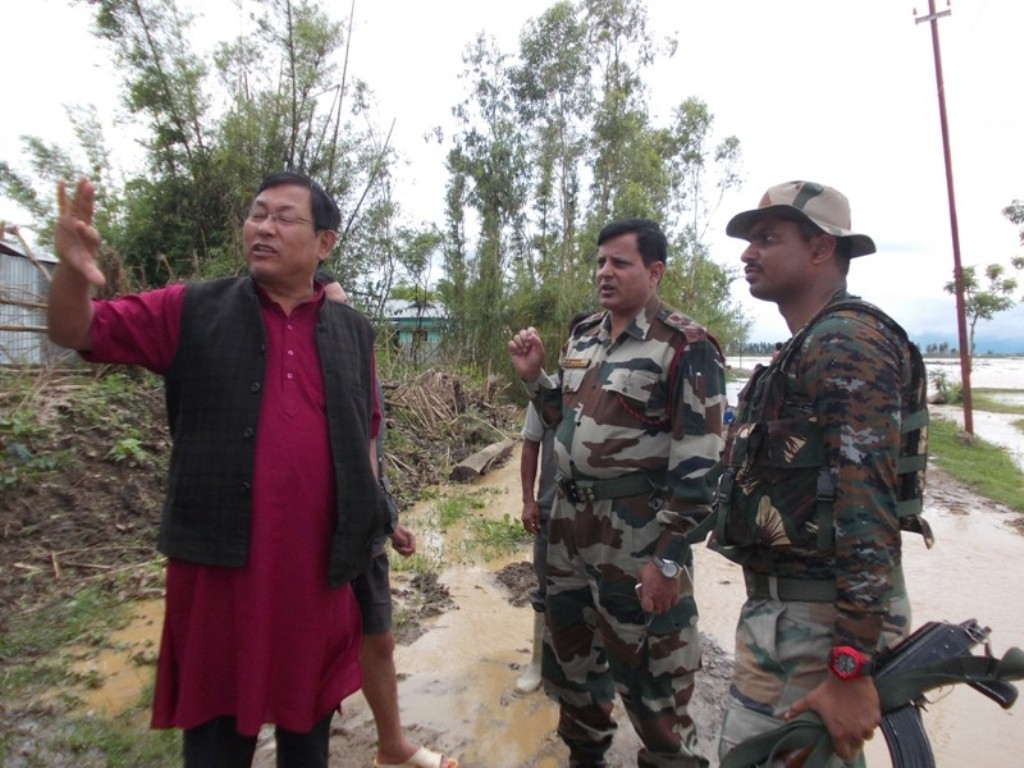 Imphal, May 23: State BJP spokesperson, Moirangthem Hemanta today grill the state government about the whereabouts of the Rs. 18 crore sanctioned by the Govt. of India for flood relief work last year. Speaking to reporters at Wangjing Tentha area while inspecting the flood affected area of the region; the former minister further said that the amount was sanctioned by the government of India after the Minister of State for Home Affairs of India Kiren Rijiju paid inspection visit in the state last year, the government of India had sanctioned a sum of Rs. 18 crore for flood relieved in the state.
"Where are the money gone? Government of Manipur should provide a white paper for the details of the sanctioned amount", the state BJP spokesperson said.
After inspecting the condition of the flood affected people at Wangjing Tentha area, the former minister assured all possible help like opening of relief camp in collaboration with local clubs of the area.
Hemanta further blamed the state IFCD department for not finding a permanent solution to the breached of river bank at Tentha Khunou every year. He said that because of the negligence from the part of the IFCD , people of Heibubg area had to face flood every year.
The river bank breached yesterday midnight and as many as 300 houses in Heibubg area are inundated by the river water.
Meanwhile, Vice president of BJP Manipur Pradesh Th. Jadumani also inspected the flood affected people of Sangaiyumpham area in Khangabok assembly constituency. Around 6 houses at Pulleipokpi Salam Macha area of Sangai Yumpham part 2 were destroyed as Wangjing River over flow yesterday evening.