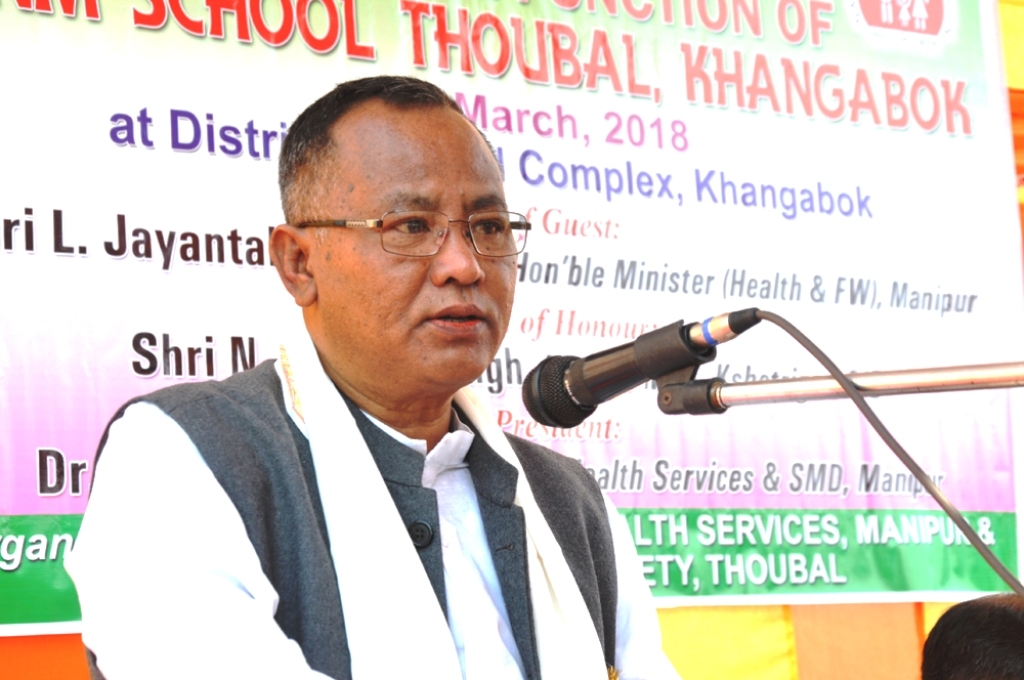 Imphal, March 12: As a part of the series of Inaugurations of the New Government of the state Health and Family welfare Minister L. Jayantakumar Singh handed over the newly constructed GNM School, Thoubal today along with a Hostel for the Nursing students to the people of Manipur.
Speaking as Chief Guest at the inaugural function of GNM School, Thoubal which was held at the District Hospital Campus Thoubal Jayantakumar expressed his happiness for such a milestone achievement. Minister also assured for the required staff and equipments for successfully running the Nursing School. The academic session of the newly inaugurated school will be started from June/July of this Year.
Highlighting the importance of quality nurses of the state minister said that there have been demands of state nurses by not only neighbouring states but also from abroad. Establishing such Nursing schools will benefit the aspirant students who are willing to undergo nursing courses. Nurses of the state have also become an asset of the nation, he added. Minister also assured for creating a good infrastructure facilities for Nursing Schools in the state so to make this industry one of the best. Minister further appealed the public to cooperate with the Government on such initiatives.
The inaugural function was attended by N. Indrajit Singh, MLA Keirao A/C as Guest of Honour and Dr. K Rajo Singh, Director Health Services, Manipur as functional President. Chief Medical Officer Thoubal, Health Services Staff, Doctors and Staff of District Hospital Thoubal also attended the function.