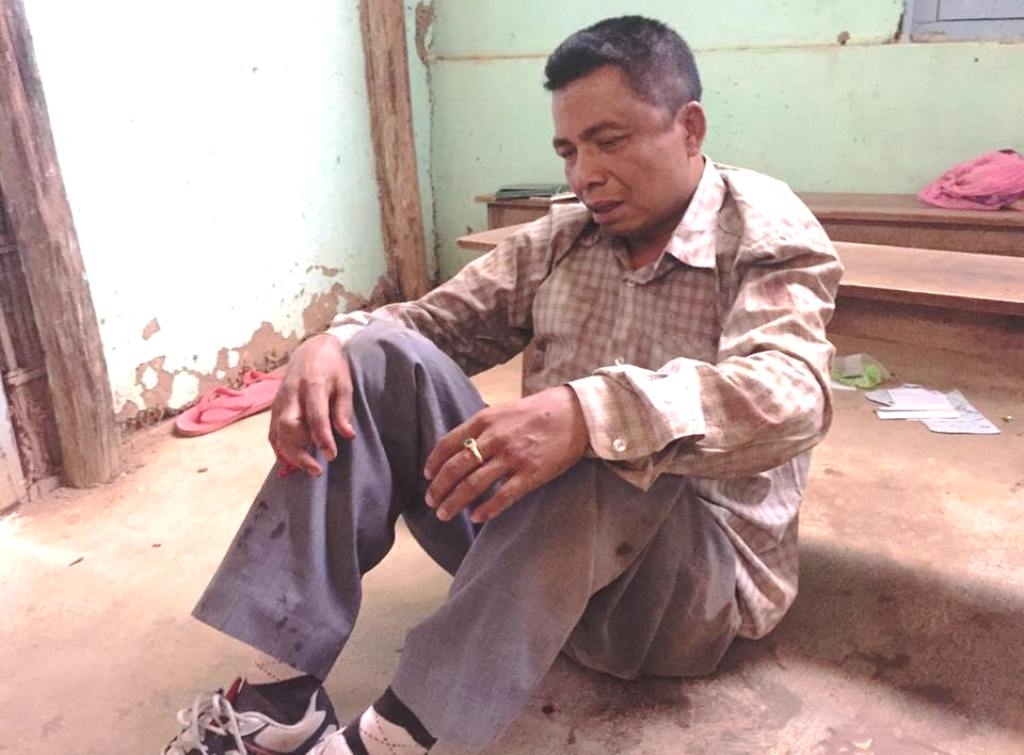 Imphal, Nov 2: A teenage girl student was reportedly molested at her boarding/hostel situated at Andro under Imphal-East District.
According to a report, the girl was allegedly molested by Thokchom Paul @ Ibungo (45) of Andro Bazar, Imphal-East, who is also the Head Master of Saint Joshep School, Andro.
The parent of the girl said that their daughter was molested and rape by the head master three times.
As the 12 years old girl was threatened not to reveal the incident to anyone, the incident was kept in the dark corner.
But the incident came into light, when the 12 years old took the courage to narrate the whole incident to her mother, today.
Abungo was later caught by local club, meira paibi and CSO when the girl's mother complains about the incident.
A public meeting was held at the school premises regarding the incident where the local club, meira paibi and CSO's took the decision to exile Abungo from the village for his entire life.
Later, Ibungo was handed over to Andro Police Station.