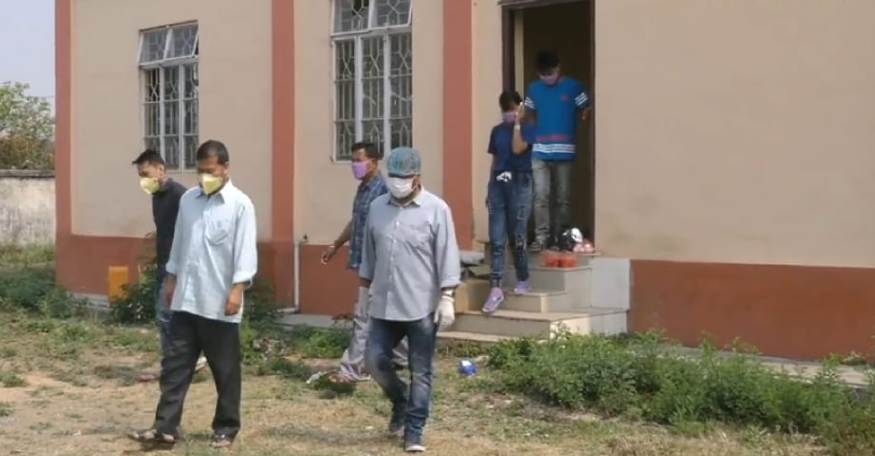 IT News
Thoubal, March 26
Even as the District Administration, Hospital and District health Society of Thoubal are taking urgent and strict precautions to combat the spread of COVID-19, guardians of person lodged at quarantined center fear of getting more infection due to the unhygienic maintenance of the center.
As part of the precaution programmes, a quarantine centre has been set up at the District Hospital Complex. Till today 12 people have been kept at the centre, returning from outside India and other parts of the country to Manipur.
Of this 2 suspected persons are being tested for Covid-19. With the present conditions at the quarantine facility, people staying in the centre and their guardians are expressing concerns of infection from other diseases and fear of cross-contamination.
"l understand the importance of quarantining and came voluntarily here with good faith in the actions of the government, not because i was unwell. But the centre is not meeting the set conditions of quarantining. There is no good drinking water. The meals given at breakfast, lunch and dinner aren't proper. The room windows are broken, no options for putting mosquito nets. The toilets aren't clean.
There are no doctors or nurses to check up on us", said person in quarantine at the facility.
A guardian said,"We thought quarantining our offspring here, would be more secure and safe. There are no doctors or nurses to do a timely check-up on them. The foods are kept on the ground, in front of their room, not separately and proportionately given to them. Rather than safeguarding them, we are scared that this precautionary step might infect them. It is quite depressing with the present treatment of them at this facility. We want the authorities to immediately look into and take urgent actions".