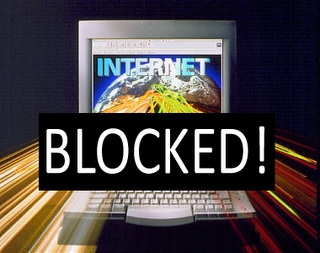 Following a decision by government of Manipur, the state has shut down almost all mobile internet and SMS services except for BSNL since yesterday midnight. Source said GPRS, 2G, 3G, 4G networks of private internet service will remain suspended for one week counting from September 1..
The censorship was taken up to prevent spreading of rumours regarding the present impasse in the state through social networking sites which is accessible through mobile phone network. State cabinet has approved the decision to suspend to mobile internet service including SMS during its meeting held yesterday evening in the wake of the series of protest against the passing of 3 (three) ILPS Bills by Manipur Legislative Assembly.
According to a source, it is informed that the government is consulting experts to control the social networking web site like the Facebook , Twitter and others.
On the hand, the censorship has upset not only users but those who advocate against Internet censorship. Manipur becomes the fourth states after Jammu and Kashmir, Gujarat and Nagaland to practice internet censorship in the country.
President of All Manipur Students Union, Sanasam Subashchandra told Imphal Times that instead of banning of internet service the government should take urgent measures to bring normalcy at hill district.
He also appealed the state government to lift the ban on telecom and internet services in the interest of the people of Manipur as it would not bring any solution to the ongoing issue.
Journalist Jeet Akoijam reacted that censorship of internet without proper information from the side of the state government is condemnable. Censorship of internet is a form of violating freedom of speech and expression as well as right to information.