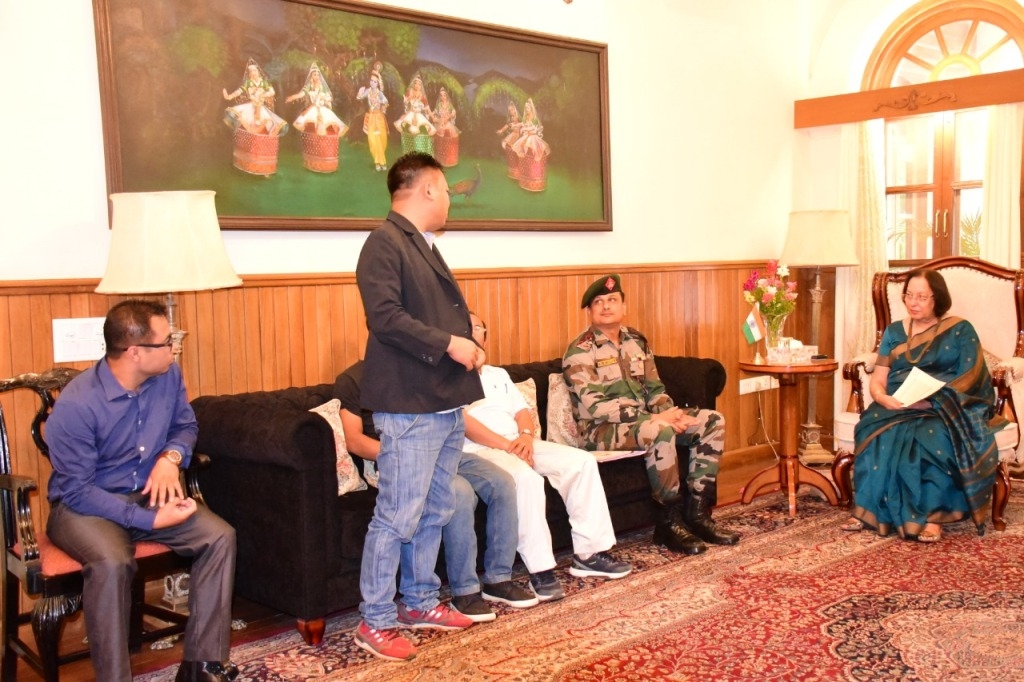 IT News
Imphal April 23,
The unheard voice of tribal villagers echoed at Raj Bhawan, Imphal in the presence of Hon'ble Governor of Manipur on 22 Apr 2019. In yet another initiative of Assam Rifles under aegis of IGAR (South), a 24 member delegation of tribal villagers of Sehlon region had an interaction with Hon'ble Governor. During this historic meeting, various issues pertaining to civil administration were brought into notice of the government. The delegation conveyed that the lack of basic amenities such as electricity, communication and education exists in the extremely remote region surrounding Sehlon.    Lack of employment opportunities was also flagged in the isolated region contiguous to the Indo-Myanmar border.
The Governor was also briefed by officers of Assam Rifles on additional initiatives taken by Assam Rifles under aegis of 28 Sector to encourage the locals in terms of commercial crop cultivation, export of exotic spices like cinnamon, creation of arts and crafts centre for employment generation and to provide alternatives to the locals for timber trade.
The Governor lauded the efforts of Assam Rifles and vowed uninhibited support to the villagers for bringing development in possibly the remotest region of the state.