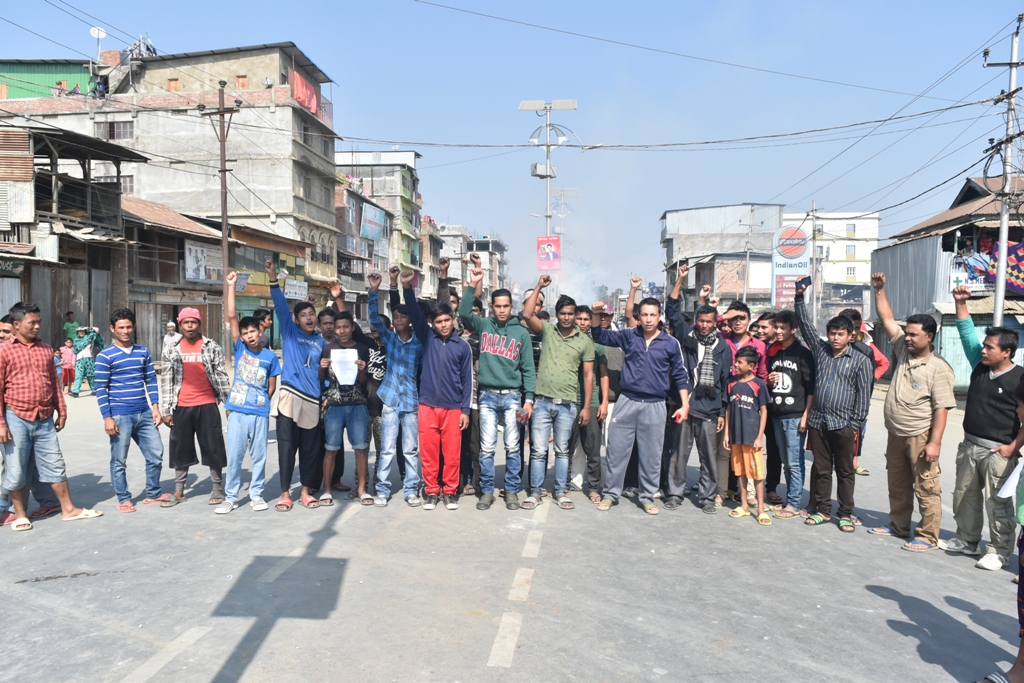 IT News
Imphal, Nov 16: Normal life has been partially affected at almost all part of the Valley districts particularly at Muslim dominated area on the first day of the 48 hours general strike called by JAC formed against the killing of Md Hashmad Ali @ Oja Babu.
Almost all schools, entertainment houses in valley area remain shuts, and both private and government offices witnessed thin attendance at Imphal area. The bandh was not effective at most areas of Imphal with traffic flowing without any disturbances, but it was total at Hatta, Lillong, Yairipok, Irilbung and other Muslim dominated areas.
Report from Thoubal district said that except for the Thoubal Keithel, there was total shuts at almost all other part in Yairipok, Wangjing and Sora. There were clashed between police and the strike supporters at Thoubal Bazar in early hours.
The JAC against the brutal killing of Md Hashmad Ali @ Oja Babu called the bandh from 5 am today morning till 5 am of November 17. However, the JAC has announced to call off the bandh from 5 pm today after a team of the JAC was assured by the Imphal East district SP to investigate the case effectively.
The SP reportedly clarified that the "Calf theft" tags on the victim MD. Hashmad Ali was not found true during the course of investigation. This means, the police are collecting evidences to punish all those involved in the killing of the School teacher.  
Earlier, protestor at Hatta Minuthong demands the state government to nab the culprit that brutally murdered Md Hashmad Ali @ Oja Babu within 15 days. If the government fails to do so, Hatta Minuthong members of the JAC will continue the agitations. They condemn the killing of school teachers and the blame that has been sought.
Apart from burning of tires, blocking of roads, protest on the streets, no unwanted incidents were reported during the general strike.
Medical emergencies, religious rituals and the media were exempted from the purview of today's general strike.