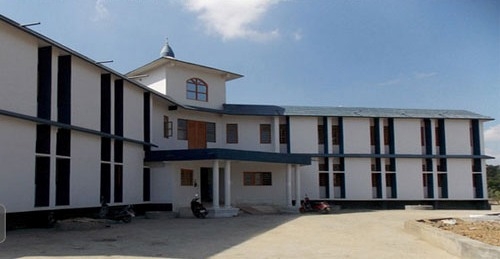 IT Exclusive
Authority of the National Institute of Technology (NIT) Manipur has reportedly recruited a faculty member in its Mechanical department in violation of the advertisement posted through media. A second class student was reported to have been selected even though the qualification advertised for the post is first class. What is more surprising is that a first class student applied for the post has been reportedly dropped out.
According to a highly placed source available with the Imphal Times, it has been learnt that the Advertisement for recruitment of the faculty members was notified in April this year by the HRD Ministry.  Information sought through RTI regarding the matter by a candidate has not been replied till today.
When Imphal Times investigated the matter, it has been found out that one Huirem Neeranjoy was selected as Assistant Professor in the Mechanical Engineering Department. The said person reportedly scored second class in his qualifying examination.
As per the advertisement of the post, only candidate who have acquired PHD and secured first class in the qualifying examination are eligible to apply for faculty.
In the recruitment test, Huirem Neeranjoy was selected while qualified candidate for the post of Assistant Professor, Mujahid Khan who secured first class in the qualifying examination has been rejected, the source added.
NIT, Manipur a centrally funded institution has been set up to impart quality technical education to various levels of higher learning. However, such an allegation of practicing wrongful means to get into the premier institute as faculty member would blemish the reputation of the institute.
On the other hand various expensive machines of the institute procured by spending crores of rupees remain uninstalled at its Takyel and Langol complexes. Machines for Mechanical Engineering Department and Wind Mill Machine for Electronics and Communication Engineering Department are left unattended. Since long time Mechanical Workshop and various laboratory equipments at Langol NIT Complex remain uninstalled even after completion certificates were issued to respective firms and companies.