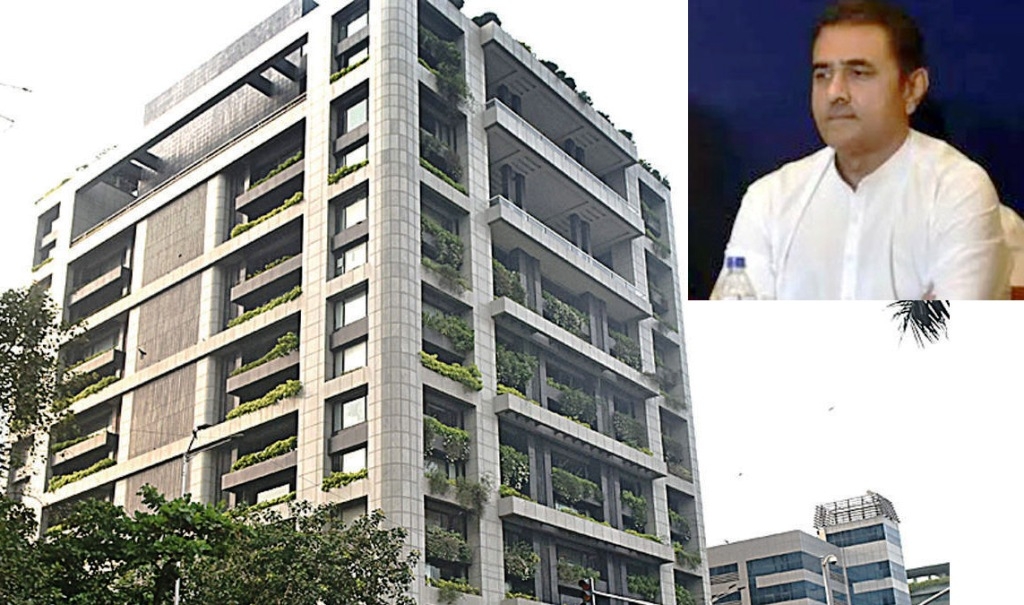 By Raju Vernekar
Mumbai, Feb 9:
The adjudicating authority under the Prevention of Money Laundering Act 2002 (PMLA) has confirmed the attachment of units at Ceejay House, located at Worli in South Mumbai, owned by the NCP leader Praful Patel and his family, an officer from the Enforcement Directorate (ED) said on Wednesday.
Patel will have to vacate four floors-12th to 15th floor, of Ceejay House following the decision of the PMLA's adjudicating authority. A provisional attachment was carried in July 2022 in a money laundering case involving late smuggler and gangster Iqbal Mirchi.
The building was constructed by Patel's firm, Millennium Developers Private Limited, in 2006-07. The building was stated to be constructed on a plot where Mirchi also had some properties. In lieu of the land, Millennium Developers had transferred the 3rd and 4th floor to Mirchi's wife, Hazra Iqbal, in 2007.
When the ED learnt that the land was acquired by Mirchi through Havala transactions, the 3rd and 4th floor of the building were attached by the ED in 2019, in connection with the money laundering case registered against Mirchi and others.
Patel was questioned by the ED in October 2019. That time Kapil and Dheeraj Wadhawn, the promoters of DHFL, were arrested. Dheeraj Wadhawan was later granted bail. After the controversy, Patel in a press conference had claimed that all the property dealings at Ceejay House were legitimate.
However the ED's contention is that Mirchi had beneficial interest in the land on which the Ceejay House is located and he had acquired it through Havala transactions.
Mirchi's wife and sons have been declared as fugitive economic offenders by a PMLA court since they failed to appear in the case. ED has so far attached assets worth over Rs. 800 crore linked to Mirchi in India and abroad. Five people were arrested in 2020 and the matter is pending before the special PMLA court in Mumbai. Mirchi, a key member of Dawood Ibrahim gang, died in London in 2013.
Patel served as the Civil Aviation Minister under the UPA Government. He is a close confidante of NCP Chief Sharad Pawar. In the last one year NCP leaders- Anil Deshmukh, Nawab Malik and Hasan Mushriff have come under the ED's scanner and now Patel is the fourth leader to face its action.