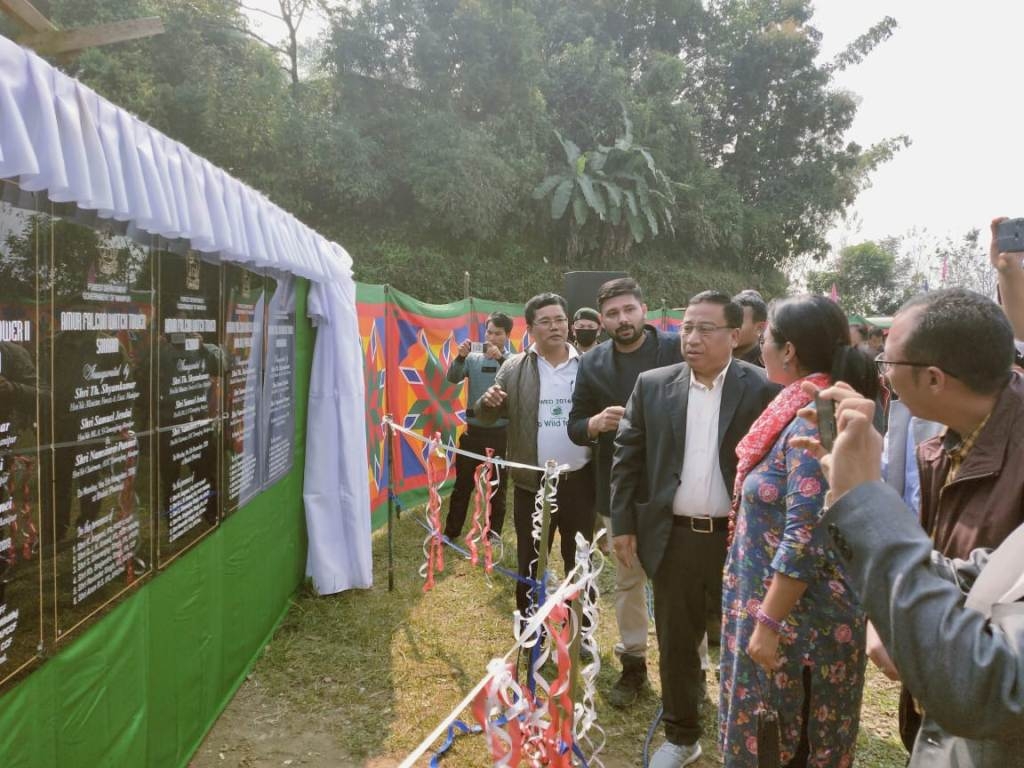 IT News
Imphal, Nov 6,
Forest and Environment Minister Th Shyamkumar today inaugurated 5 towers for  watching the rare bird.
The towers were inaugurated as a part of the 4th Amur Falcon festival being underway at Phalong (Bhalok) village in Tamenglong district.
Speaking on the occasion Forest Minister Shyamkumar reiterated the important of preserving the wild life and also the forest. he further added that the villagers need to play important role in preserving the wild life. He also appealed the people to stop hunting of birds of any kinds.
The five tower to watch the Amur falcon birds were constructed at Bhalok village, Sonram village, Azuram village and bamgaijang village.
MLA Samuel Jendai, Chairman of Tamenglong ADC Namsinrei Paomei and officials of forest and environment were present on the occasion.