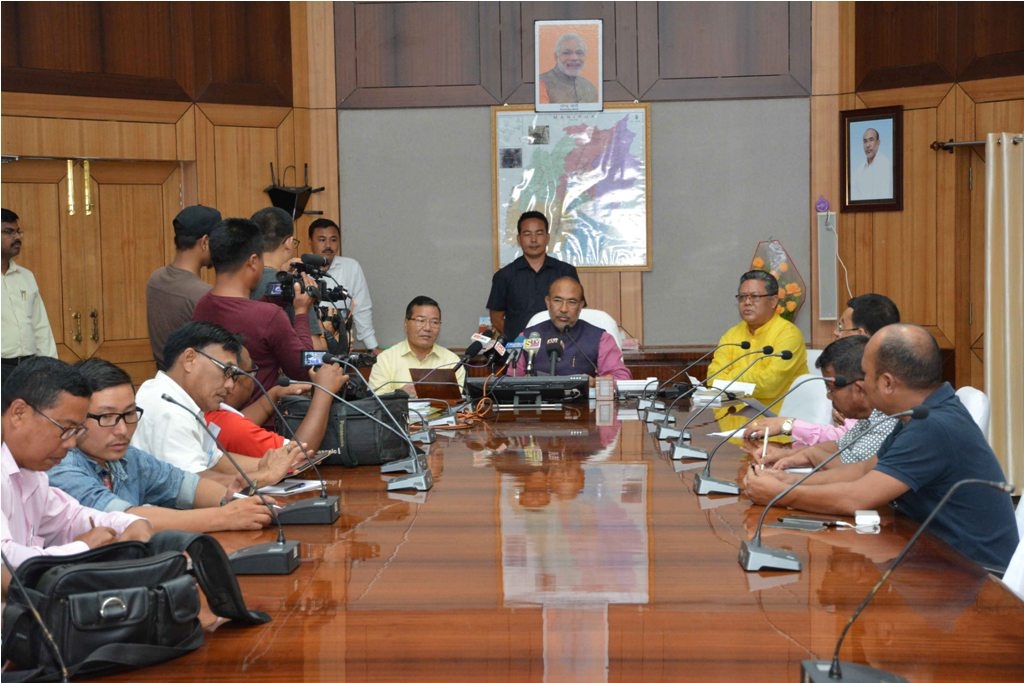 Imphal, July 6: Nearly one third of the total area of paddy sown or transplanted in the state for this year's Kharif crop was partially or completely destroyed by the recent flood caused by torrential rain.
Minister of agriculture V Hangkhalian told media persons at a press conference conducted at Chief Minister's Bungalow today that the total area in the state where crops ( paddy, other crops are negligible) were already sown or transferred is 1, 26, 750 ha while the total targeted area for paddy for the kharif 2017 was 1,95,000 ha. Due to destruction caused to the crops by flood and water inundation arising out of heavy rain in the last few months 40,000 ha or 20.51% of the targeted area of 31.56 % of the sown/transplanted area was affected, the minister informed.  
The valley districts were the worst hit areas and among them Imphal East district stood out at the top losing 14,079 ha out of the total 33,090 ha targeted. Imphal west district followed with 7,700 ha out of 29,580 targeted, followed by Thoubal district (9,000ha out of 21,650ha); Bishnupur district (9,201ha out 21860); and Ukhrul district (20ha out of 10,120ha).
To counter the losses brought about from the inundation of paddy fields the administration will be taking up corrective measures like transplantation of paddy in the month of August with plans to adopt short duration paddy varieties and system of rice intensification. Another move will be raising of community nurseries for rice seedlings. For this project a total of 3998ha will be used in Imphal East, Imphal West, Thoubal and Bishnupur districts.
With a vision to assist the affected farmers the authorities will also be conducting cropping system training, organise mobile plant health camps and consider alternate crops like black gram and maize if required.
On the other hand informing about the casualty of reared animals from the rain Hangkhalian said according to the latest official record available 3 cows, 8 dogs, 39 goats, 96 pigs, 1894 poultry animals, 1311 ducks had perished.