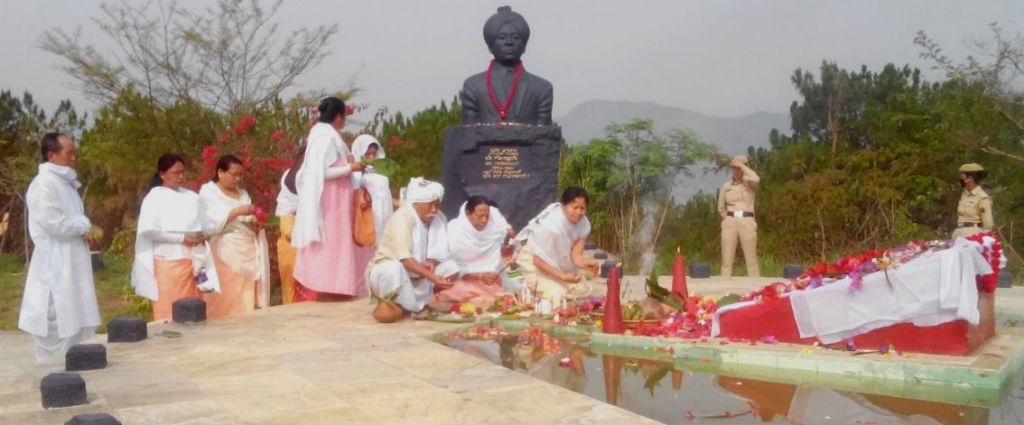 Fitting tributes were paid to the departed leaders of the proscribed RPF/PLA at the memorial site at Cheiroaching today. RPF observed this day as "Athoubasinggi Ningsing Numit" (Martyrs' Day). Since early morning today, family members and relatives of the nine PLA leaders came at Cheiroaching and offer floral tributes at the memorial site. Security remains alert in and around the Cheiroaching to prevent any unwanted anti-social activities at the memorial site. Entries were registered by the police at the Hillock.
While on previous occasions security personnel restricted obeisance at the said sites, last year a Court ruling allowed family members and relatives of the deceased persons from paying their tributes without any restrictions. This year there was no restriction to the offering of tribute to the leaders of the slain cadres.
Mention may be made that the RPF/PLA has been observing the day as Athoubasingee Numit to mark the fierce encounter and subsequent slaying of nine members of the underground organisation by security personnel during an encounter in 1982 at Kodompokpi. The day is also observed to remember several other slain activists of the outfit in separate skirmishes with security personnel in the ongoing struggle for independence.