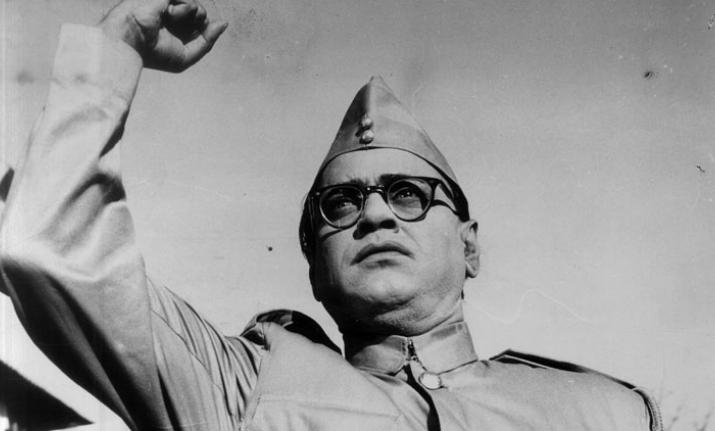 Imphal, Jan 23: People across the nation today paid fitting tribute to Netaji Subhas Chandra Bose on his 121st Birth Anniversary.
At INA Complex in Moirang of Bishnupur district the day was observed by unfruling the Indian tricolour flag. This is the place where the Indian National Army (INA) under the leadership of Subhas Chandra Bose first hoisted the tricolour flag of the country. A memorial function was also held at INA Memorial Hall Moirang with MLA P Sharatchandra as Singh as the Chief Guest. Director of Arts and Culture Dr. K Sushila Devi  presided over the function. Other top government officials of the Education Department and district police also attended the function.  
At Manipur Press Club here in Imphal, All India Forward Bloc, Manipur State Committee observed the day. Dignitaries present on the occasion paid floral tribute to the portrait of Netaji Subhas Chandra Bose and recalls the ideology of the great leader who had sacrificed for the cause of the Freedom of the country.
Khomdram Gyaneswor, Secretary, All India Forward Bloc, Manipur State Committee, speaks on the topic "Political Thoughts of Subhas Chandra Bose and its relevance in today's political situation.
"Political corruption is very much against the thought of Netaji Subhas Chandra Bose", Gyaneswor said.
He added that Subhas Chandra Bose not only fight for political freedom but also to ensure a total freedom socially, culturally and economically. He was very much against castism and Communalism, Gyaneswor added.
Kshetrimayum Shanta, Secy CPI (M) MSC also elaborated on the vision of Netaji Subhas Chandra Bose.
Image Courtesy: IndiaTvNews