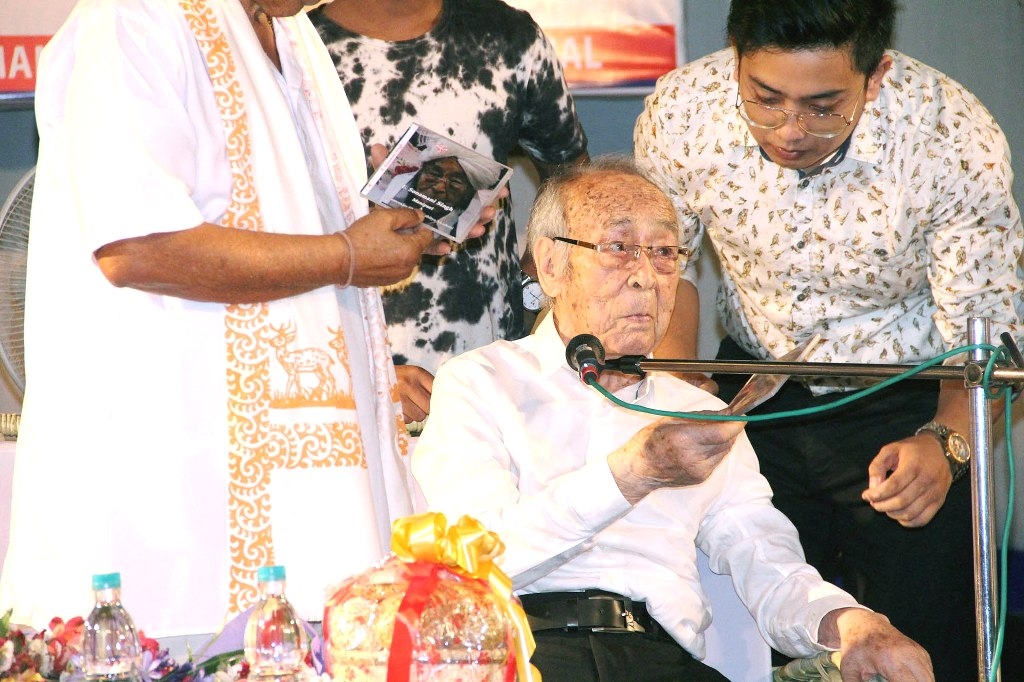 DIPR
Imphal, June, 1
Sahitya Akademi and Jawaharlal Nehru Manipur Dance Academy jointly organized 'Documentary Film Festival' yesterday at Jawaharlal Nehru Manipur Dance Academy, D.M. College Campus, Imphal.  
As part of the festival, documentary film on eminent Manipuri writer, E. Sonamani Singh, directed by eminent film director Aribam Shyam Sharma was released and screened. The programme was followed by screening of other documentary films on 'M.K. Binodini', directed by Aribam Shyam Sharma, 'Poetry of North-East', directed by Rakesh Srivastava and 'Sahitya Akademy', directed by Gulzar.
On the occasion, eminent Manipuri writer, Shri E. Sonamani Singh and eminent film director Shri Aribam Shyam Sharma graced as Chief Guest and Guest of Honor respectively. Secretary Sahitya Akademi Shri K. Sreenivasarao, Convener, Manipur Advisory Board, Sahitya Akademi Shri N. Kirankumar Singh and Director Jawaharlal Nehru Manipur Dance Academy Shri L. Upendro Sharma were also on the dais.
It is may be mentioned that the documentary film festival is held for the first time in Manipur and the duration of all the four films were about 30 minutes.