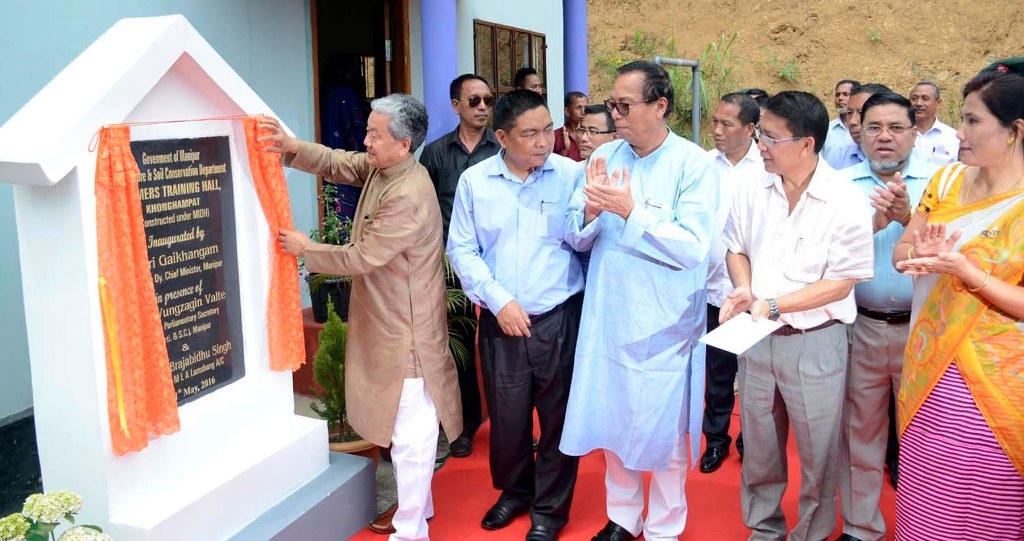 DIPR
Imphal, May 11:  The newly constructed 'Farmers Training Hall at Horticulture Farm, Khonghampat was inaugurated by the Deputy Chief Minister Shri Gaikhangam today. And as a part of the programme 'Training of Farmers under MIDH 2015-16' was also held.
Speaking on the occasion as the Chief Guest Shri Gaikhangam said that giving more importance to organic framing will have more prospect for farmers as people are looking forward to the products of organic farming. Farmers should abandon the traditional Jhum cultivation as it is scientifically and environmentally hazardous. Moreover, the taste of the state's Horticultural products can't be compared to other states. We are blessed by the mother nature. The Chief Guest further appealed to the farmers to engage more in cultivation and plantation of cash crops since cash crops are more economically beneficial and environment friendly too.
The function was attended by Shri Vungzagin Valte, Hon'ble Parliamentary Secretary (HSC), Government of Manipur as President, Shri W. Brajabidhu Singh, Hon'ble MLA, Lamshang A/C, as Guest of Honour. Shri Kailoulen Kipgen, Director, Horticulture & Soil Conservation and Smt. Y. Dashumati Devi, Adhaksha, Imphal West Zilla Parishad were also on the dais as presidium members.