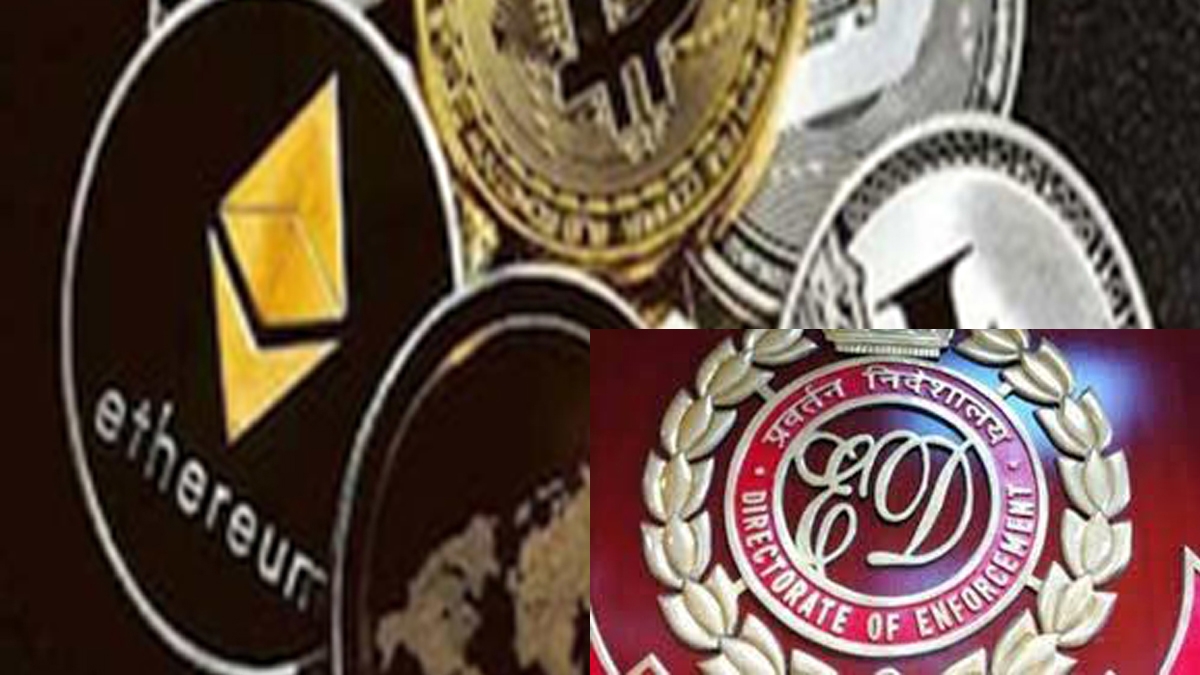 By Raju Vernekar
Mumbai, Feb 16:
The Directorate of Enforcement (ED) carried out raids under the provisions of the Prevention of Money Laundering Act (PMLA), 2002 in several cities including Mumbai, in connection with the misuse of a "Chinese-controlled" investment app (HPZ token app) and other similar applications by various entities and freezed Rs 29 crore, on Wednesday.
Besides Mumbai, the raids were conducted at Delhi, Gurgaon (Haryana), Bangaluru (Karnataka) and Chennai and Salem (Tamil Nadu) and an amount of Rs. 29.5 crore lying-in various Bank accounts/DEMAT Account was freezed. In the search operation, various incriminating documents and digital evidences were also seized. With the current seizure, total freezing in this case is now Rs. 86.5 crore, an official statement read.
ED Investigation revealed that two entities namely "Lillian Technocab Pvt. Ltd" and "Shigoo Technology Private Limited", both operating from New Delhi, were involved in the operating and collecting money from investors in the name of HPZ token. These entities were linked to various Chinese controlled companies.
One Bhupesh Arora with others had control over "Shigoo Technology Private limited" and he was indulged in operating unregistered gaming Apps/website in this company and other entities and was collecting money fraudulently from the gullible public in the garb of these Apps/website.
It was also revealed that various other companies were indulging in receiving funds from public on the pretext of operating various applications or websites for gaming, loans and others. Some amounts were paid back to the investors and the remaining diverted to various individual and company accounts, while a part of the funds was siphoned off in the form of digital/virtual currencies.
ED suspects the involvement also of Jilian Consultants India Pvt Ltd, Gurugram (Haryana), behind various companies involved in these frauds. The Jillian Consultants is a wholly-owned subsidiary of Jilian Hong Kong Limited. Besides, a Hyderabad-based company named Husys Consulting Limited, listed on the stock exchanges, was also probed earlier.
The ED has identified the entities as Comein Network Technology, Mobicred Technology, Magic Data Technology, Baitu Technology, Aliyeye Network Technology India, Wecash Technology, Larting Private Limited, Magic Bird Technology and Acepearl Services Private Limited.
The agency also found that Comein Network Technology and others, in service agreements with various non-banking financial companies, were allegedly operating multiple suspicious online loan and other apps, such as Cashhome, Cashmart and Easyloan, and received funds from the public.
The instant case was recorded on the basis of FIR registered by Cyber Crime Police Station, Kohima (Nagaland), against HPZ token and others in October 2021. The complaint was filed by three individuals (two local Naga women and a non-Naga man). The Nagaland police had formed a five-member Special Investigation Team.
The HPZ Token was an App-Based Token which promised users of high returns against 'investment' in mining machines for Bitcoin and other crypto currencies. After the victims got their initial profits, they were asked to bring in more investors to get more incentives apart from their investments by down line commission. The mode of payment was through an app downloaded from the HPZ website in virtual payment addresses/UPIs.