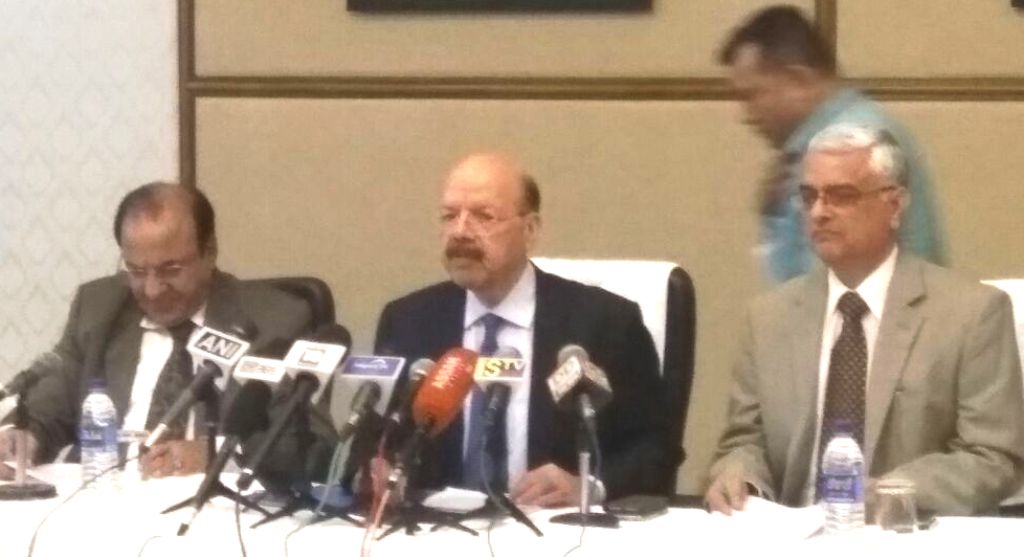 IT News
Taking serious note to the complaints from various political parties regarding the rampant misused by government offices by notifying large scale recruitment close to the forthcoming election, Chief Election Commissioner of India Dr. Nazim Zaidi today said that the ECI will put effective mechanism to ensure the smooth conduct of the entire poll process in a free, fair, peaceful and participatory manner.
Talking to media persons at Hotel Classic Grande  here in Imphal Dr. Nzim Zaidi said that the ECI has directed the State Election Machinery to ensure effective monitoring, vigilance, comprehensive planning and discipline at all levels to address the concern of the political parties and to instill confidence in the electorate to exercise their francis without fear, coercion, intimidation or inducement.
The CEC along with his team arrived here in the state yesterday and leaves today after taking stock of the election preparation in the state. During his stayed here in Imphal, the CEC and team met various political parties representatives as well as the DCs, SPs, DIGs, IGs, DGP, Home Secretary and the Chief Secretary of Manipur.
Speaking to media persons before leaving Imphal Zaidi assured the media persons that all suggestions and complaints will be address in time.
He further said that all the party expressed their worries on Law and order situation as the influence of insurgent organizations both in valley and hill districts is a serious threats.
In this matter the commission has directed state and district level officials to reassess the vulnerable locations and prepare a comprehensive security management plan from the grass root level upwards, the CEC said. He further added that the commission has also directed for CCTV Webcasting at maximum polling booths as well as to all sensitive locations wherever possible.
According to the CEO Manipur total voters available on Electoral Roll is 18,07,843 voters. The photo coverage in the electoral roll is also reported to be 100% and EPIC coverage is 98%. ECE Dr. Dr. Nazim Zaidi expressed satisfaction to the performance of the CEO Manipur.
Meanwhile, the ECE has announced renowned theater personality Padmasgri Ratan Thiyam, International Footballer, P Renedy and renowned actor L Tonthoi as the state level campaigner for SVEEP campaign to field the critical gap during electoral preparation with the public.