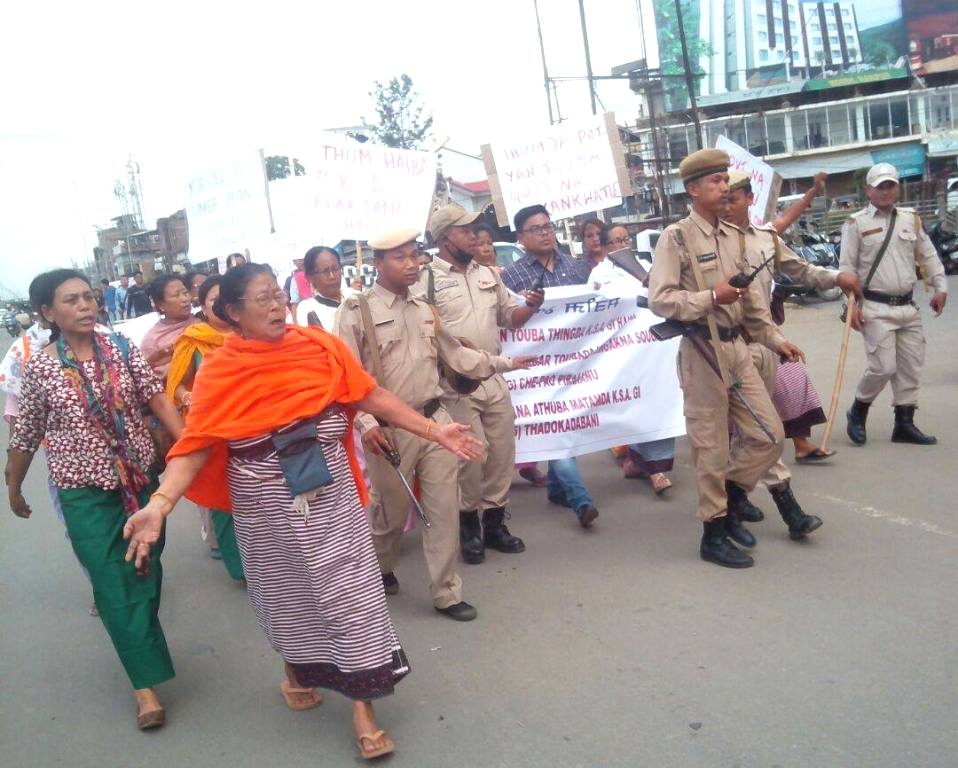 IT News
Imphal, June 11: Following an assurance given by the Deputy Chief Minister Gaikhangam to release the 5 KSA volunteers arrested in connection with the seizing of adulterated Tata Salt, the Kangleipak Students' Association today called off the proposed 48 hours bandh.
The Deputy Chief Minister assured to release the 5 student volunteers without any condition. Talking to reporters Human Resource Secy of the KSA, Angouton Khuman said that 6 representatives including the President of KSA Moirangthem Laxman today met the Deputy Chief Minister at his office Chamber at around 2.30 pm. During the meeting Gaikhangam assured their released, he added.
Earlier KSA had served ultimatum for released of the 5 volunteers who were arrested for seizing adulterated Tata salt from two shop owners on May 27.
Talking to reporters before meeting the Deputy Chief Minister, president of KSA, Moirangthem Laxman said that everyone knows that food adulteration is a serious crime and yet no action has been taken up to those shop keepers who had adulterated the Tata salt packet.
It may be mention that, a shop owner who was found of adulterating the tea was fine a huge amount of rupees 3 lakhs however, the said two shop owners who were caught red handed has been let free without taking up any action as they happen to be close associate of a relative of Chief Minister Okram Ibobi, he added.
Earlier before meeting the Dy. CM, large number of women folk including meira paibis situated in between Keishampat to Kwakeithel today staged a sit-in-protest at Keishampat Leimajam leikai Community Hall demanding release of the 5 KSA Volunteers.
Later, at around 1.30 pm , the protestors march a protest rally towards the Chief Minister Bungalow carrying banner and placards demanding immediate release of the students.