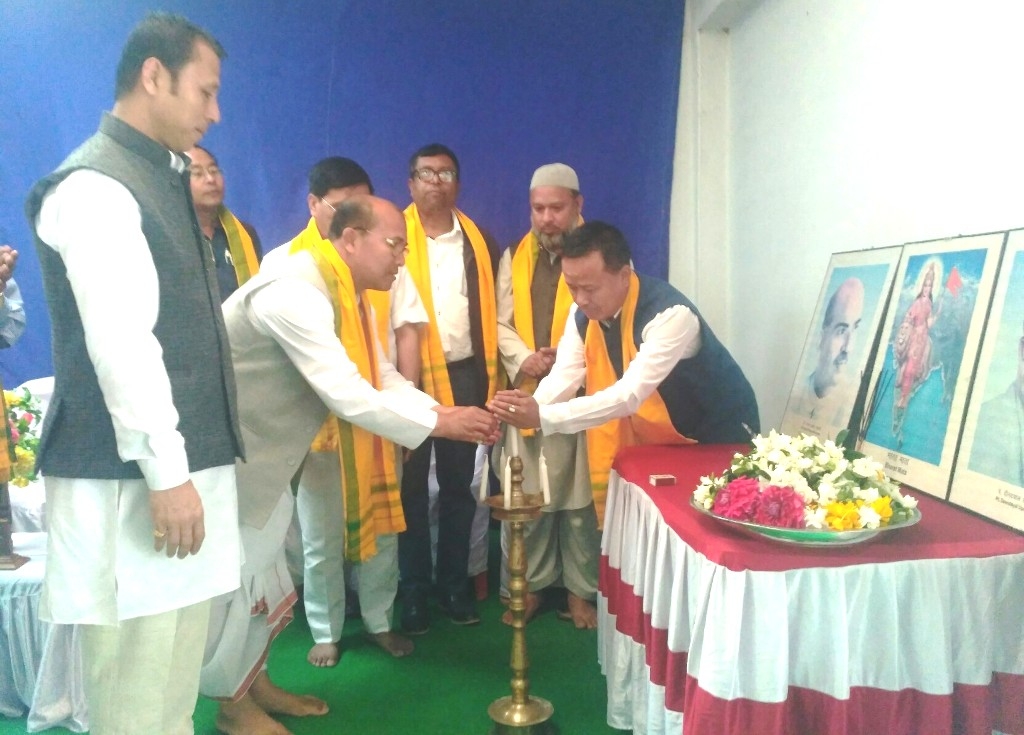 Thoubal, April 29,
District Executives committee meeting of BJP Thoubal District was held at Thoubal Leitanthem Mandap today. The meeting reviewed the organisational & election related works in connection with ensuing Parliament election 2019.
The meeting unanimously adopted several political resolutions for revision and to be put up to the higher authority for due consideration and necessary passing of the resolutions.The meeting was organised by BJP Thoubal District.
Th.Radheshyam Singh Minister Education, Labour & Employment, P.Brojen Singh MLA Wangjing Tentha AC, K.Saratkumar Singh, General Secretary (Adm) BJP Manipur Pradesh, L.Deven, President BJP Thoubal District, L.Tejkumar, State Secretary Thoubal District incharge, P.Premananda Meetei Secretary (Org.) BJP Manipur Pradesh and N.Nibus Singh General Secretary, BJP Manipur Pradesh attended the Meeting.
Presidium Members and BJP Thoubal District members Paid floral tribute to Dr. Syama Prasad Mookerjee and Pandit Deen Dayal Upadhyay on District Executives committee meeting.
The meeting resolved to seek approval for extension of healthy co-operations to the development works to be carried out in the coming years by the Executive Members.
The meeting was also attended by Th.Jadumani Former VP BJP Manipur Pradesh, L.Basanta State Executive Member, Miss Hasina Began Adhyaksa Thoubal ZP, O.Haridash State Executive Member, Nimaichand Luwang Spokesperson BJP, Mandal Presidents, Councillors, Pradhans, Members and Mandal Members of party.