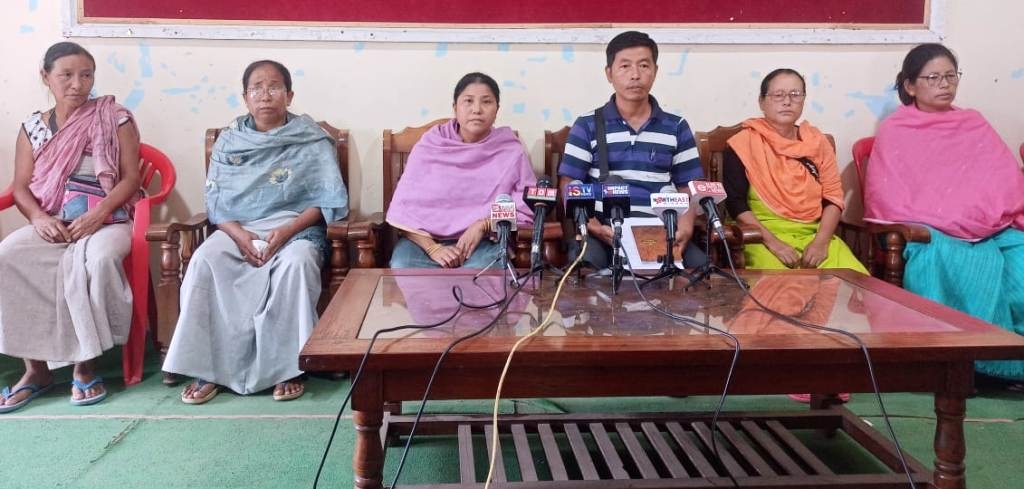 IT News
Imphal, Aug 2:
Villagers under Torbung Gram Panchayat who are presently taking shelter at relief camps in Imphal had announced that they will return back and resettle to their villages from August 4. The villagers also warned of serious consequences if their village is converted into cemeteries of the Kuki narco-terrorists killed in the clash.
"We will return back to our village at Torbung on August 4. If any unwanted incidents occurred to us then the state government and the center should be responsible for that", Loitongbam Surchand, a displaced villager from Torbung told media persons at Manipur Press Club today. He added that the people of Torbung will not allow the conversion of their villages into cemeteries of the Kuki narco-terrorists killed in the clashes.
Residents of villages under Torbung Gram Panchayat viz. Torbung Bangla, Waikhurok, Torbung Govindapur, Torbung Bazar, Torbung Sabal Leikai, Kangvai, Phougakchao Kkhai, and Phagakchao Ikhai Awang Leikai have been staying at relief camps opened in Imphal since the outbreak of violence in May 3. Torbung is the place where the first violence broke out between the Kuki and the Meitei.
Rajkumari Babita Devi, a representative of Meira Paibi from Torbung Govindapur, who was also present during the meeting with media persons at Manipur Press Club here in Imphal said that they ran away after the Kukis backed by the armed Narco-terrorists started attacking the villagers since May 3.
"We have left everything after they started attacking us. We came with just what we wear", Babita said adding that as the Meitei people of villages under Torbung Bangla Gram Panchayat have not prepared they have to run away from their villages. She said that the attack on the villages is a pre-plan game of the Kuki militants had they known that they would have fought them.
"We don't want war and saying so are not afraid of them. This time we will face them with whatever we have", Babita told media persons.
On the other hand, Surchand asked both the state and central government if they had given any permission for burying the dead bodies of the Kuki narco-terrorists at Torbung Bangla. He said that allowing the burying of Kuki narco-terrorists at Torbung Bangla is in violation of international law and is an invitation for a religious civil war.
The displaced people from villages under Torbung Gram Panchayat have appealed to the government to wipe out all the armed Kuki Narco-terrorists before August 3. If fail then the government should be held responsible for anything that happens in the aftermath.