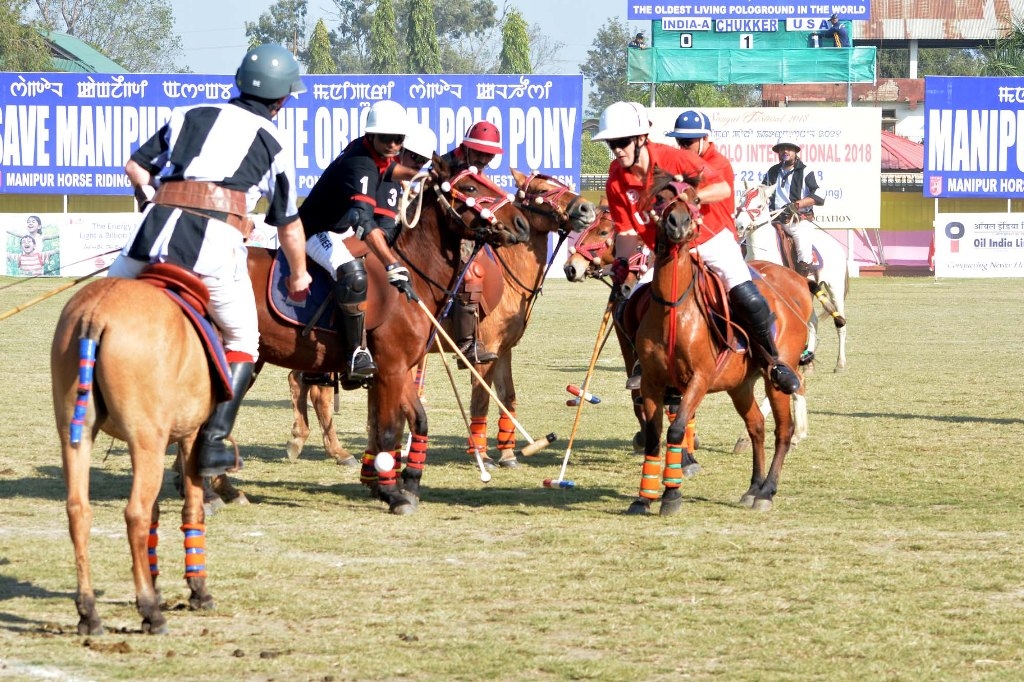 DIPR
Imphal, Nov 23,
CAF & PD, Revenue Minister Karam Shyam expressed that the 12th Manipur Polo International 2018 is a good platform … because the game of Polo has given us a chance to make Manipur popular in the world.
"We need to give more attention for the development and improvement of the game of Polo and ponies", he further stated.
He was speaking as Chief Guest on the second day of the 12th Manipur Polo International 2018 organised by Manipur Horse Riding and Polo Association at Mapal Kangjeibung today as part of the ongoing Sangai Festival.
It is a good sign that both the Government and the public are taking due concern to preserve and promote the Sangai and the Sangai Festival is organized in a big bonanza and widely exposed manner at the State level, he said.
Drawing attention to the current crisis of the decreasing population of ponies in Manipur, Minister Karam Shyam said that if there is no pony, the indigenous game of Sagol Kangjei(popularly known as Polo) will disappear forever from our State.
There is an immediate need to preserve the ponies to save the game of Polo in Manipur in future, he also added.
He also appealed the Veterinary Department & other related officials   to take necessary  steps for preserving and promoting the Polo game and make efforts by seriously look into the matter and undertake measures for increasing the pony population in Manipur.
Minister, Social Welfare & Cooperation, Smt. Nemcha Kipgen; MLA Heikham Dingo and Chairman PDA, MLA T Robindro; Chairman MANIREDA Ginsuanhau also attended the function as President and Guests of Honour respectively.
Two matches were played today, the first between USA and India-A and the second between India-B and England.
Special invitees , youths and sports lovers of the State witnessed the event.