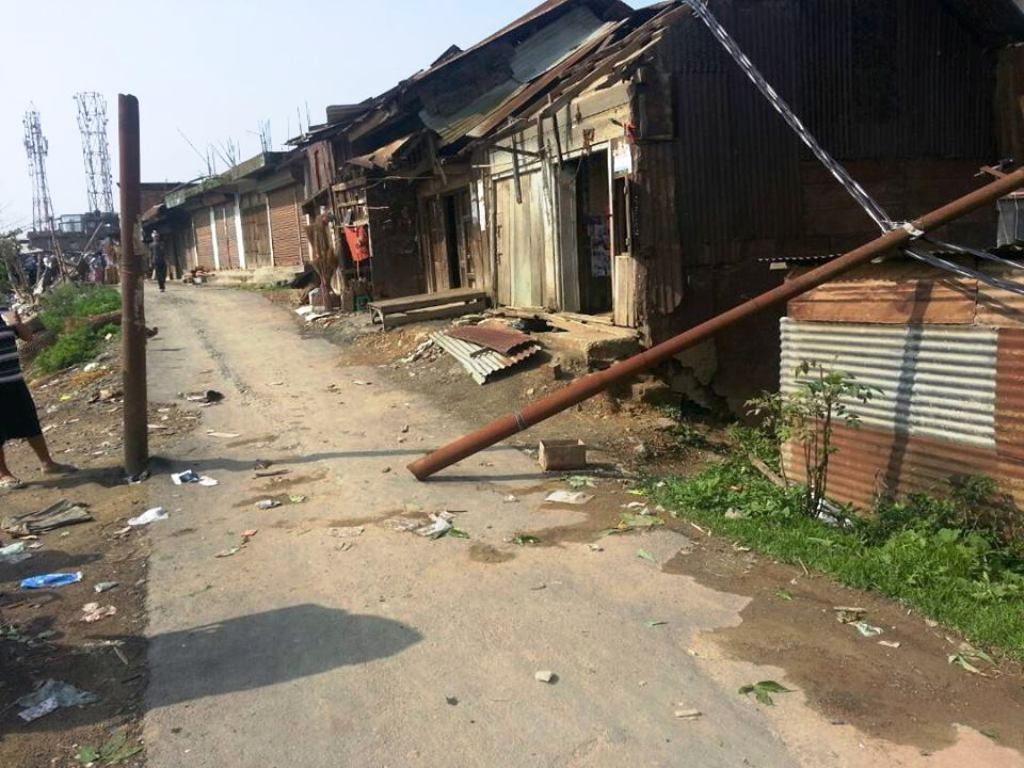 Imphal, April 30: Several houses, trees, electric poles, wires were damaged and uprooted leaving many people injured in the cyclonic storm which hit the capital city at around midnight yesterday..
The heavy storm also blew away roofs of many houses in the Imphal valley including the rooftop of Imphal Times (Daily evening English newspaper).
Houses built near the river side suffered the most in the storm.
The storm was strong that, many big tress were rooted causing inconveniences to the commuters.
At Singjamei, long HT power line pole uprooted and laid along with the wires at the Singjamei Bridge causing inconveniences to the public,  at Keishamthong Irompukhri Mapal, a house crush after an iron sheet felt on the rooftop and collapsed inside the house but fortunately no one was injured.
Similar scenes were witnessed at several places in and around the Imphal City.
Employees of the electricity department are working to restore the electric poles and the wires.
Reports from other localities were also reported of being hit by the heavy storm, however, there were no reports of human casualty so far.
Meanwhile, report says that a minor boy was injured in the head during the heavy storm when a portion of the Manipur Hindi Parchar Sabha building collapsed at Kongba Road, Imphal East yesterday midnight. The boy was admitted at a nearby hospital.