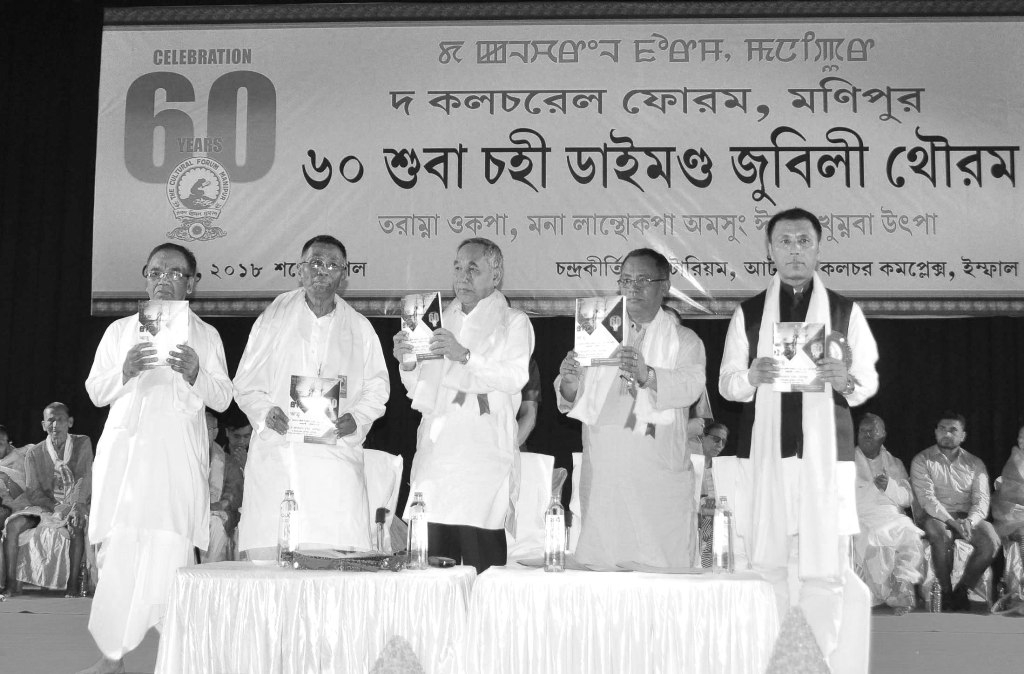 DIPR
Imphal, May 18,
The 60th Anniversary (Diamond Jubilee) Celebration of The Cultural Forum, Manipur was held yesterday at Chandrakirti Auditorium at Art & Culture Complex, Palace Compound in Imphal.
Deputy Chief Minister YumnamJoykumar Singh while gracing the Celebration as Chief Guest said, Manipuri Culture is one of the most developed cultures in the world. He said, we have rich cultural values in literature, music, songs and dances and even in dress codes. He further said we have to look into the various aspects of what cultural values can influence our lives and what are its significances. Stating that only glorifying our history cannot understand our past, Joykumar Singh said, it has to be introspected so that we can understand the ways of life that people had in those days. Culture shows the relationship between human beings and its relationship with nature as well. Each Society has its own philosophy and therefore it is our duty to follow our own philosophy. We should try to understand our own culture and also try to encourage research on it, he added.
Art & Culture Minister L. Jayantakumar Singh said, the role played by The Cultural Forum, Manipur to preserve our culture is great. He said, although we have rich cultural values, only a few people are working on it. We have to develop a good habit of reading novels, poems and proses so that we can understand its beauty. Jayantakumar Singh further said the Government has beentaking up a number of new initiatives to develop art & culture in the state. He said, a Film City will soon be established in the state.
Education Minister Th. Radheshyam Singh also spoke on the occasion. He said, positive values which are rich in our culture and traditions should be followed. Songs, dances and even in literature, there are good values which not only enjoy ourselves but also give us the positive aspects of our life. Therefore, all negative thinking and weakness should be dropped and rejuvenate ourselves for a welfare society, he added.
Deputy Chief Minister handed over Sahitya Akademi Award, 2017 to Prof. Rajen Toijamba and Sahitya Akademi Translation Prize, 2017 to Dr. Naorem Bidyasagar. Other Sahitya Akademi Awardee, Prize Winners were also felicitated on the occasion. Cash Awards for achievements in Literature, Culture and other achievements were also distributed.