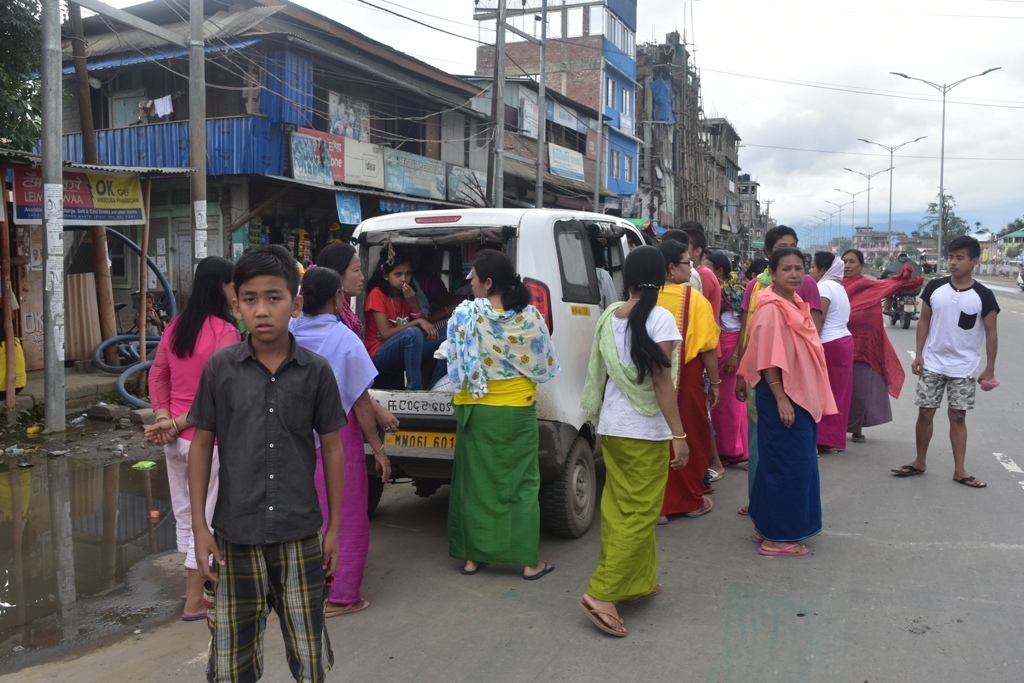 Imphal, June 17: In condemnation of the 10 day's economic blockade which is being imposed on National Highways, counter economic blockade which has been launched by different Meira Paibis and local clubs continues at different parts of the state today also.
Different Meira Paibis and local club volunteers of Etam Nungoi of Lamlai Police Station, Pheidinga, Moirang Lamkhai, Tronglaobi, Tera Khongsangbi, Khuyathong, Khonghampat, Kwakta Moirang Turel Mapal, Kumbi and many other areas of the state prevented transportation of any goods along roads leading to different hill districts today.
Meira Paibis and local club volunteers confiscated huge number of goods transported in different vehicles including passengers service from the areas where the counter economic blockade have been imposed since today early morning.
During the counter economic blockade, transportation of any goods from different areas of the state to hill districts were also prohibited while different Meira Paibis appealed to all the concern to call off the ongoing economic blockade along the National Highways at the earliest. Until then, counter economic blocked will be continue to be imposed.
The ongoing 10-days economic blockade was called by the JAC Against Anti-Tribal Bills Manipur and the Outer Manipur Tribal Forum in denunciation of the three Bills passed by the Assembly on August 31 last year.
Meanwhile, a large number of 50/60 male persons today came out on the street of Kangpokpi area in support of the ongoing economic blockade on the National Highways. Vehicles coming from Imphal and towards Imphal were detained. Vehicles were checked for transportation of goods.
No report of unwanted incident has been received so far.