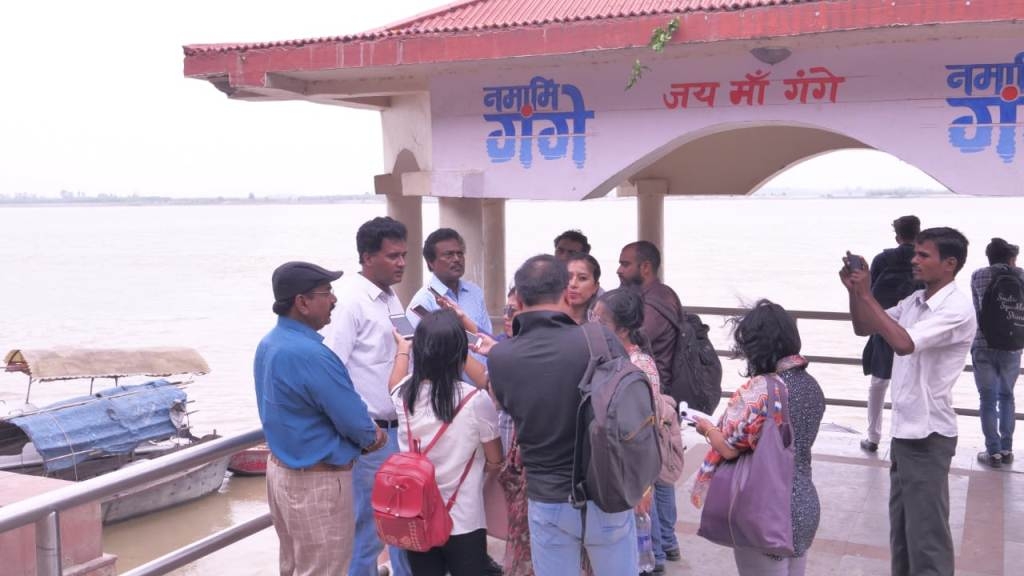 Babie Shirin
Lucknow ,Sept. 30,
 River cruises, floating hotels, moving sounds and light show and even app to provide information on religious ceremonies are all part of tourism ministry's proposal to rejuvenate the Ganga river. The action plan that merge old traditional with new technologies construction of Ghats ensure sustainable tourism along Ganga River.
One of the highlight, being the national river the union government has also taken up initiative to protect it with great sincerity as it serves a great purpose to millions of Indians who live along its course and depend on it for daily needs. To protect the 2525 km long river the union government has an ambitious project called Namami Ganga Programme. It is an approved flagship programme of june 2014 with a budget outlay of Rs 20000 crore to accomplish the twin objectives of effective abatement of pollution, conservation and rejuvenation.
Construction of ghat a surface or plight of steps which connects the river and the visitors is one of the components of the project.
Eight representative of state media from Manipur witnessed the Sarsaiya Ghat in Kanpur is one of the largest Ghat in Kanpur. Under Namami Ganga Programme, 24 ghats have been constructed in Kanpur said senior manager of engineers india limited, executing agency of the project, Tanvir Jaheer to state media. He said these ghats serves a great purpose to visistors as this connects people and river, in religious purposes and in promoting tourism.
He stated that the ghat was built with a total cost of Rs 2.34 crore. 29 more project ghats will be buit in Kanpur under this project. Handrails, paintings, changing rooms, gender wise toilets, flood lights are among the important components while construction of ghats.
Tanvir also mentioned that under this project Kanpur union Bithoor and Farrukkhabad are constructed under Rs. 47 crore. After construction of ghat at Sarsaiya visitor visit at ghat get more comfortable to do religious practice. Tourist gets advantage for proper toilet, washroom and changing room. At night time visitor can walk freely in lamp light.