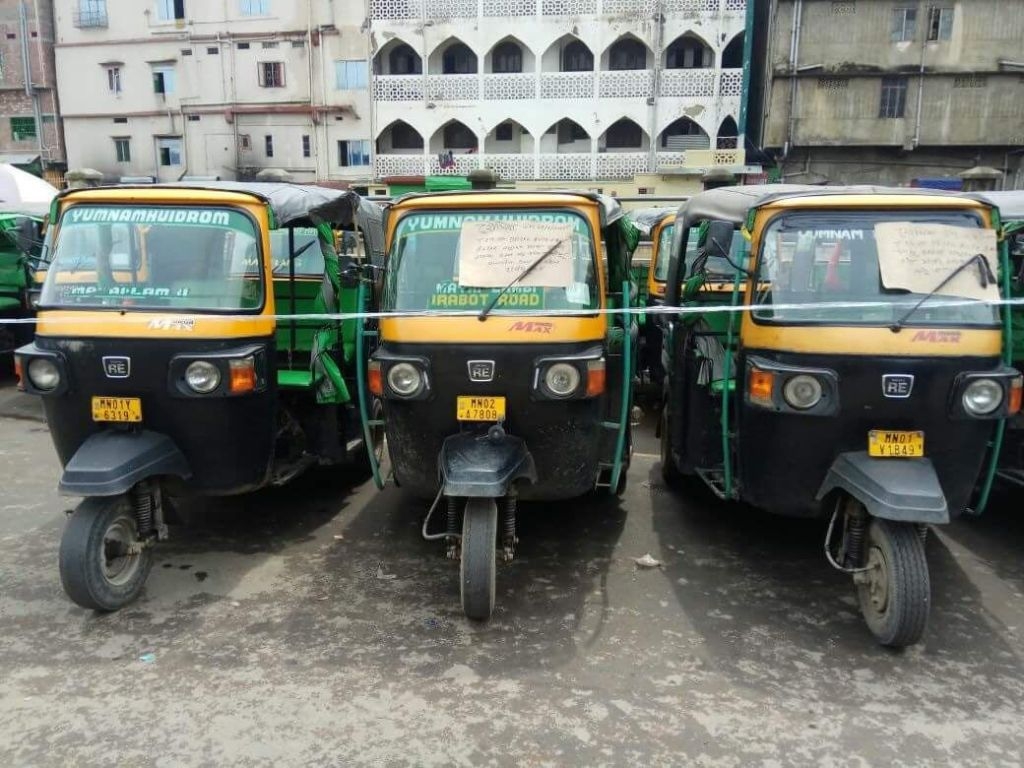 IT News
Imphal, May 7,
Commuters mostly common people along the MI Road also called Mayai Lambi – the road stretch between Mayang Imphal to Wahengbam Leikai experienced nightmare in broad day light as the only means for their transportation 'passenger service diesel auto' ceased work and protest against the government announcement for ban of diesel and Tata magic passenger vehicles from entering the Imphal city.
Since 8 am today morning passenger diesel auto service along MI road halt and staged protest at Wahengbam leikai parking area.  Some of the drivers who violated the protest were halt at midway and force to join the protest by letting the passenger proceed by themselves. At Keishamthong Elangbam Leikai large number of diesel auto drivers halted passenger auto carrying passenger and forced them to stage protest at the site. One Auto service that was carrying patients was however allowed to drop to the destiny.
Some passengers who had come all the way from Yumnam Huidrom or Samurou were however left to proceed on their own at Keishamthong Elangbam leikai. Mostly women and children they were left in stun as there is no other passenger service vehicle plying on the road. The City bus service which was re-introduced by the Chief Minister of Manipur too has stopped functioning.
"We were not told that there will be strike, or else we would not have come. Now how do I go back with my two little boy", a middle aged mother who came on an auto but was force to get down at Keishamthong Elangbam Leikai said.
An aged person who came from Langthabal to drop meal for his son who is undergoing treatment at RIMS also have to work all the way from Elangbam leikai to Wahengbam leikai as there are no other means of transport.
Since Diesel Auto Service become popular, even the engineless Rickshaws have stopped service long time back. Some who have vehicles called their near and dear one to pick them up but others were left on their own.
Since media reported about Chief Minister N. Biren's announcement to ban entry of diesel auto and Tata Magic vehicles at Imphal city on April 25, the service providers have been staging protest on phase wise manner.
It may be mentioned that, in a meeting of the Traffic Regulation and Parking Committee (TRPC) held for the first time after the N. Biren Singh government came to power, Chief Minister N. Biren Singh along with other authority of the government department had minutely discussed about the problems of traffic congestion.
Matters relating to noise pollution were also discussed. The meeting had also resolved to conduct survey for finding solution for traffic congestion by hiring expert. The government is expecting to complete the survey within two months.
As per official source at present there are 18,000 plus diesel auto registered with the State Transport department. Out of this around 14,000 are in Imphal West and Imphal East district. Almost all these auto enter Imphal Khwairamband Keithel. And the transport becomes one of the most popular among the common people. But the congestion these diesel autos made has been criticised by almost everyone.