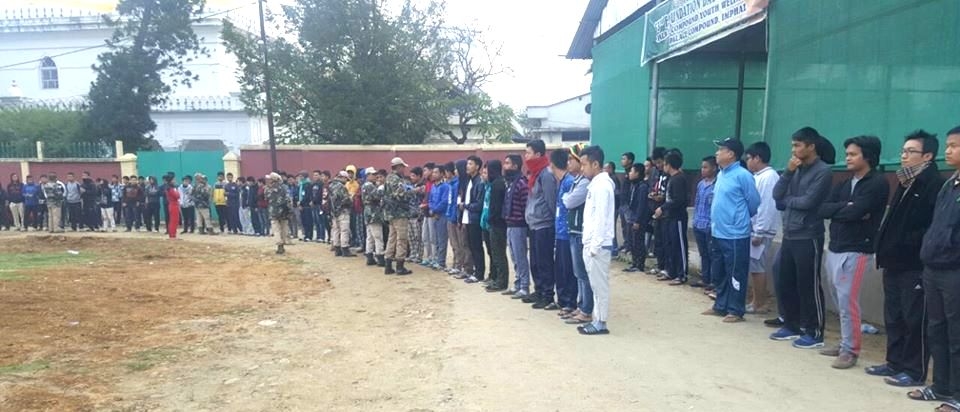 Imphal, Nov 16: As a part of security measures being taken up ahead of the coming Sangai Festival, combine team of Imphal East Commando along with Women Police conducted a search operation at Palace Compound area at around 5 am to 6: 30 am today.
The search operation was conducted under the command of B Lunthang Vaiphei, OC, Imphal East Commando and Roni Mayengbam, SDPO of Poromat.
One suspected person who could not produce identity proof documents was detained and later handed over to Porompat Police Station for further verification.
Police and Commandos will continue such operations in sensitive areas of Imphal East areas to prevent untoward incidents ahead of the Sangai Festival.