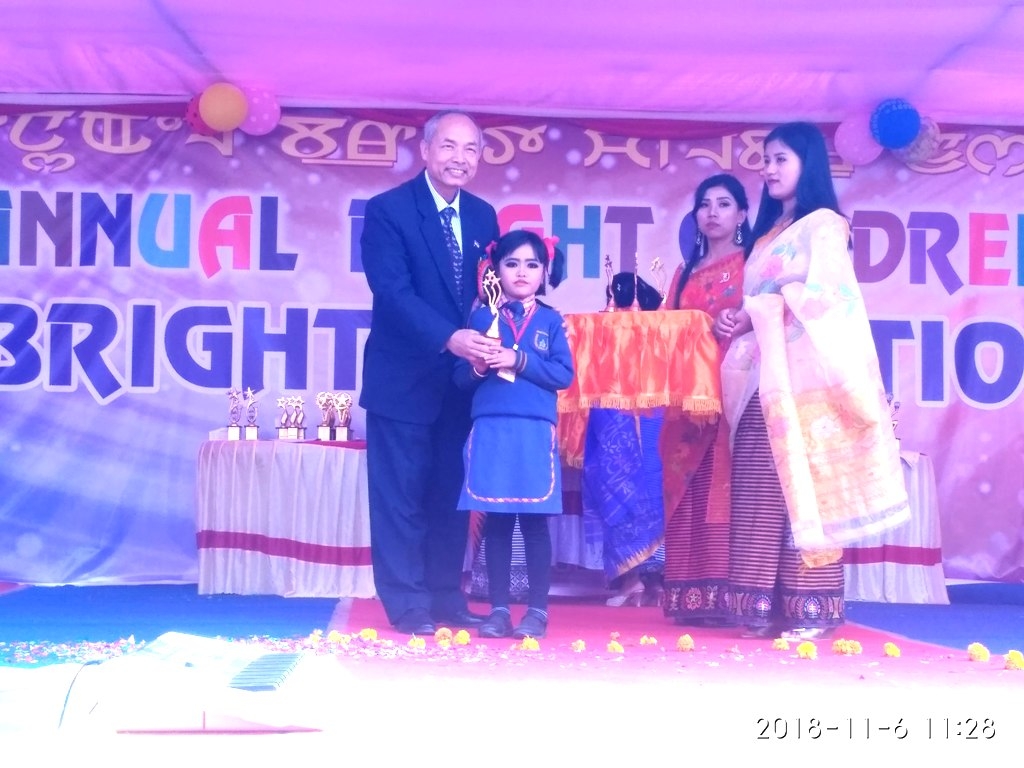 IT News
Thoubal,Nov.6,
Learning what has been written in the book is not what we call co-curiculam aducation but it is about learning to think in the positive way to do something good for the society.
This was stated by Former Lt.General Konsam Himalay, presently serving as the Chairman of the Manipur Public Service commission on the 10th Annual Bright Children's Day organised by the Leiba Bright Foundation Thoubal.
Hamalaya also appeal the guardian and parents not to simply consider success as the passing of the examination but it should be when he or she can stand in his or her own foot by doing something good for the society.
 He also appeal to forget the word corruption.