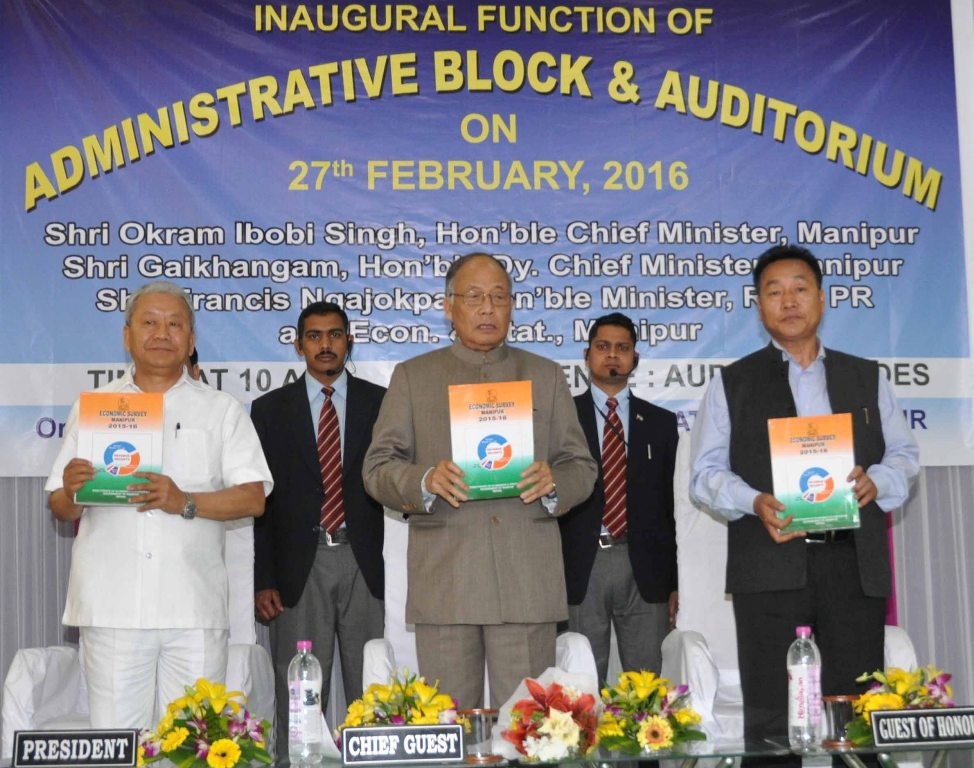 Chief Minister of Manipur, Okram Ibobi Singh has inaugurated the Mirror Magic Gallery at Manipur Science Centre today at Takyelpat here.
During the inaugural function, the Chief Minister also released three software's developed by Department of Science and Technology, Manipur.
Addressing the gathering, the Chief Minister said that the types of Science exhibits that we have seen in the Mirror Magic Gallery are all very new for Manipur state. The Mirror Maze is very challenging to the visitor, which is an enjoyable experience and also makes us think how it has been designed.
He also informed that the Science and Technology Department has taken initiative for setting up two District Science Centers in the hill districts of Ukhrul and Churachandpur. "In time, we propose to have one Science Centre in every district of Manipur."
Two other important facilities that are coming up in the Manipur Science Centre campus are 50-seat Digital Planetarium and Innovation Hub, the Chief Minister said.
The Chief Minister also appealed the Department of Science and Technology to encourage local innovators by providing space to display their innovative products to the public from next month the Manipur Science Centre.
IBSD will be constructing a Green building in the new land allotted to it in the Takyel Institutional area. Green building will be environmentally responsible and resource-efficient throughout the building's life cycle, informed the CM.
Further, the Chief Minister said that the release of 3 (three) different software for promotion of Manipuri language by the Department of Science and Technology, Manipur, is an important achievement under Digital India. Now any interested person from another state, who does not know how to read Manipuri in Bengali script, can read the English to Manipuri dictionary word in his native script like Tamil, Oriya, Telugu etc. for mobile phone users, the android application of the dictionary has been tested in Beta version and found to have good response.