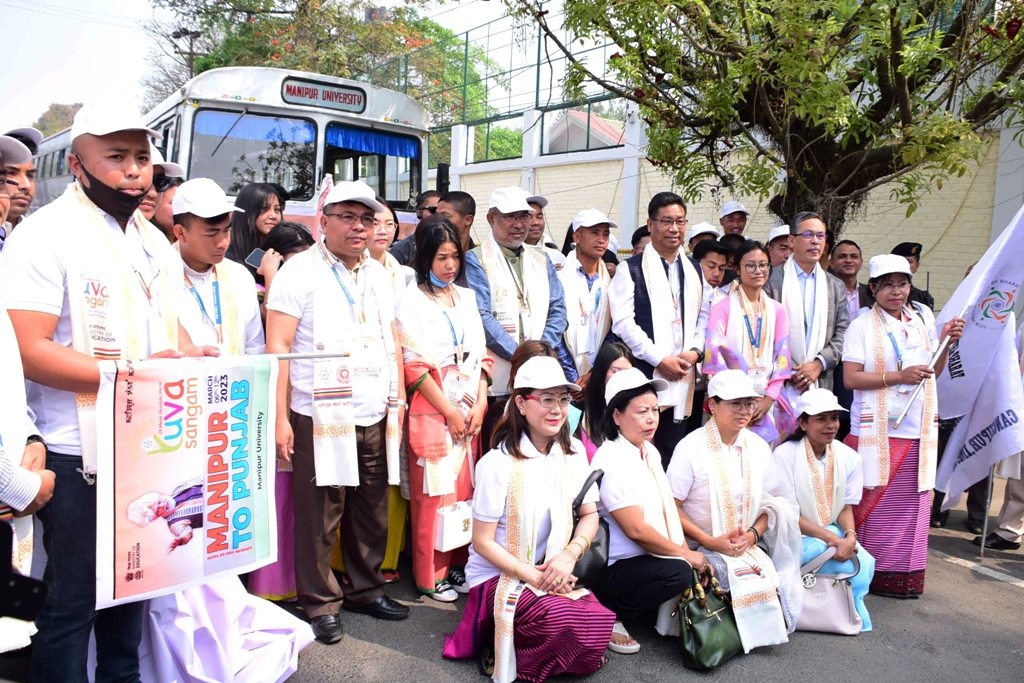 IT News
Imphal, Mar 6:
Chief Minister N. Biren today flagged off an exposure visit of youth from the State to Punjab under the Ek Bharat Shrestha Bharat Yuva Sangam from the Chief Minister's Secretariat. The tour will conclude on March 12, 2023.
Speaking on the sidelines of the flagging off ceremony, the Chief Minister said the exposure visit is an initiative under the far-sighted vision of the Prime Minister's Ek Bharat Shreshtha Bharat (EBSB) to strengthen peopleto-people connect and bridge the communication gap between people of the region and other parts of the country. The team will visit Punjab and a team from Punjab will visit the State in order to encourage interaction between the youth to Make India One, he added.
The Chief Minister further extended his best wishes to the team which includes 30 students and three teachers.
The 30 students are from different institutes from across the State and are being led by the three teachers. The tour is organized by the paired universities of Manipur University and Central University, Punjab. Earlier, another team of students led by the Indian Institute of Information Technology (IIIT) – Manipur had visited Nagpur in Maharashtra and a team of students from Nagpur had visited Manipur under theEk Bharat Shrestha Bharat Yuva Sangam.