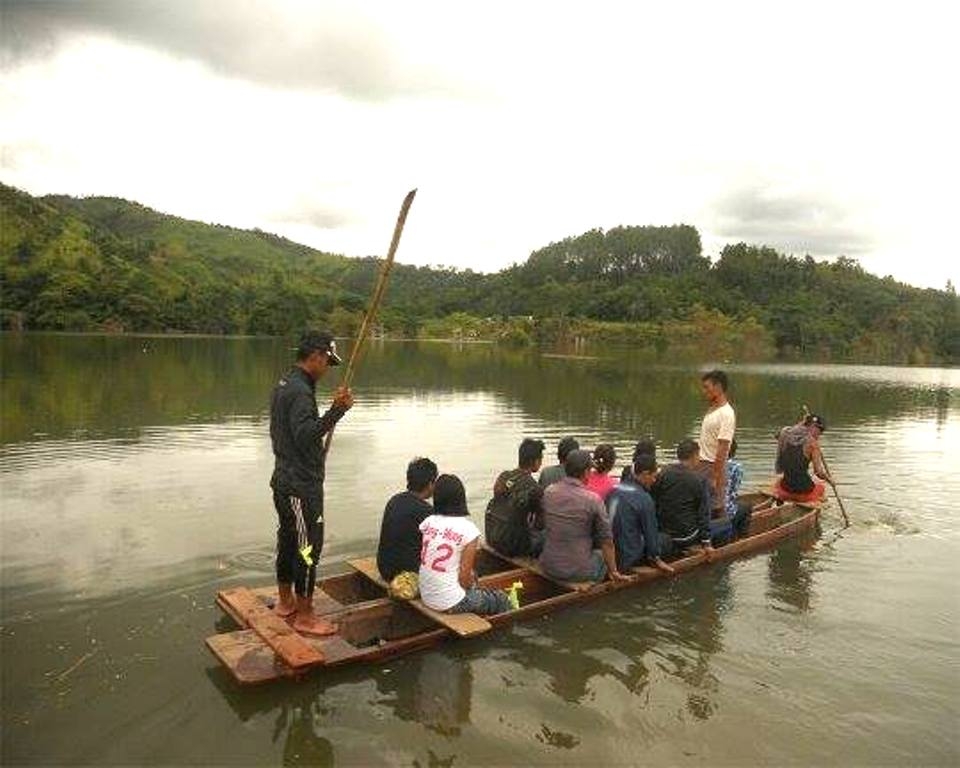 By: Tarangcheen, (staff reporter)
Lives of the common people are ruined by various projects being taken up by the state government in the name of development.Maphithel Dam is one such project at which many civil society organisations and human rights body opposes. Objection to the construction of the Mega Dam was raised from various quarters alleging Human Rights violation and environment destruction.
Chadong village under Litan police station of Ukhrul district is the worst affected village due to the dam. The village is now living a miserable life, victimize physically and mentally. The village is now surrounded by the water due to the river water being blocked by the dam since January 10, 2015. The level of water uncontrollably increases by one ft. day after another. A Bailey bridge which was the only mean to connect to neighboring villages is now under the water. People are using boats to cross the river, which becomes a vast lake. The newly form lakes is called "OKRAM IBOBI LAKE" by the local people. The village has no electricity from last 10 day. Reasons-  electric post are now under the water. The Chadong high school which was upgraded in 2013 from Chadong junior school is  surviving for namesake  as there are no students and teacher since beginning of this year. Student are shifted by the parent to the neighboring school and in boarding school. However 15 student of the village have to stop education. They left the education as their parent cannot afford to send their children to neighboring school which charge huge fee. The Chadong people is totally dependent on agriculture for their livelihood but now the cultivator have no land to cultivate as all their soil are under water. This year the villagers did not cultivate due to the present condition. The village does not have any medical facility. At least 5-6 pregnant women are shifted to neighboring village Yaingangpokpi as they have no other alternatives.
Warang Naoyo headman of the Chadong village strongly condemn the act of Government as inhuman act. He further said that Government has forcefully evicted our land, without arranging any alternative arrangement for the affected people. On the other hand the Mapithel project case is in High Court and the project is begun without any forest clarification and also the final hearing is being waited ,might fall in July at National Green Tribunal he added. He further said India is a democracy country but the act of our state government is like dictatorship. The government violates human rights. We are not shifting to nowhere without getting our right, we will live here and will die here. He said that government will be responsible if any unwanted incident occur, because now we don't have land to cultivate, no transportation or hospitality.