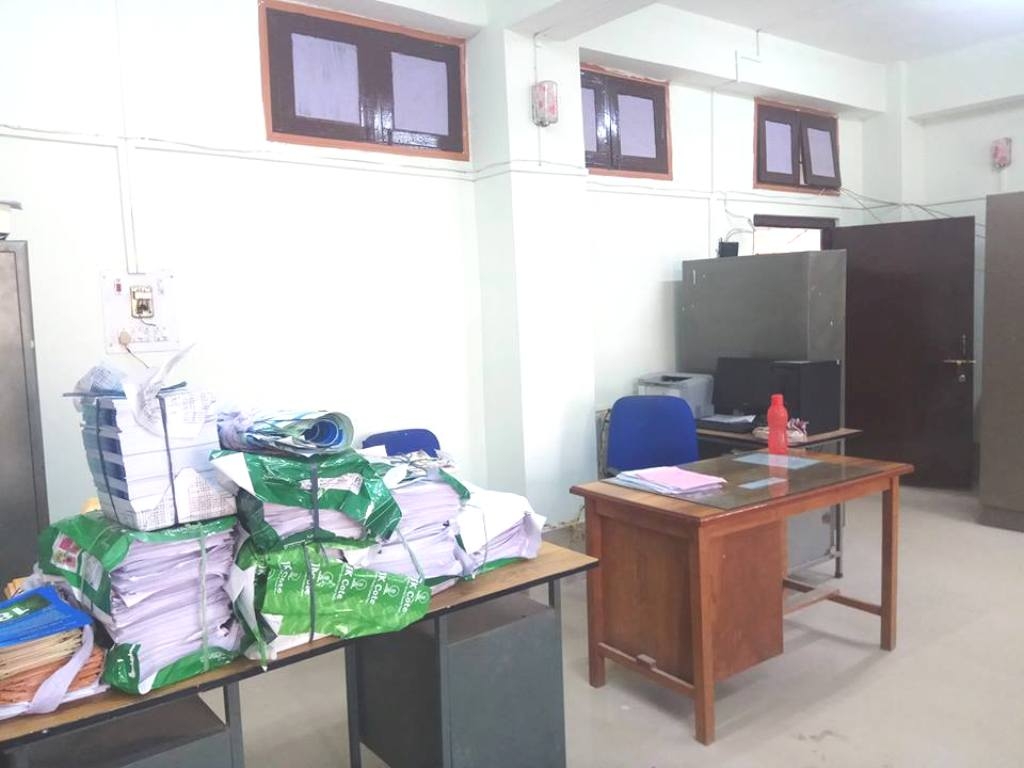 Imphal, March 23: Functioning of government offices in the state was severely hit as Joint Administrative Council of AMTUC and AMGEO begins cease work strike from today. The series of press conference organised by the Department of Information and Public Relation (DIPR), Govt. of Manipur since the last couple of days have also been postponed.
Talking to Imphal Times, General Secretary of the Joint Administrative Council of AMTUC and AMGEO, L. Biken Singh said that even though employees of government offices attended as usual functioning of the offices has been put to halt due to the cease work strike. He said that emergency service cannot begin the cease work strike immediately so, for the kind of service there has been some relaxation. However the emergency services too will join soon, he added.
An authority of the DIPR while talking to this reporter said that, she is not competent to give any comment on the staffs follows the JAC's cease work strike or not as there are superior officers. However, news which used to be sent regularly have been stopped receiving by media organisations today.
Press conference scheduled today have been postponed today on the ground of technical difficulties. An email from the office of the DIPR said, "It is to inform you that the Series of Press Conference for today's, 22nd March, 2018, session for Planning and PHED Department has been postponed due to technical difficulties".
 Staffs of Social Welfare department, Command Area Development DRDA offices of all districts, etc were paralysed because of the cease work strike.
The Cease Work Strike began today after the state government fails to consider the 22 Point of Charter of Demand including adoption of the 7th Central Pay, Dearness allowance, Dearness relief and other allowances at par to Manipur State Employees, Teachers, Workers, Pensioners and Family Pensioners with Retrospective effect from 1st January, 2016 is not fulfilled on or before 21st March, 2018.