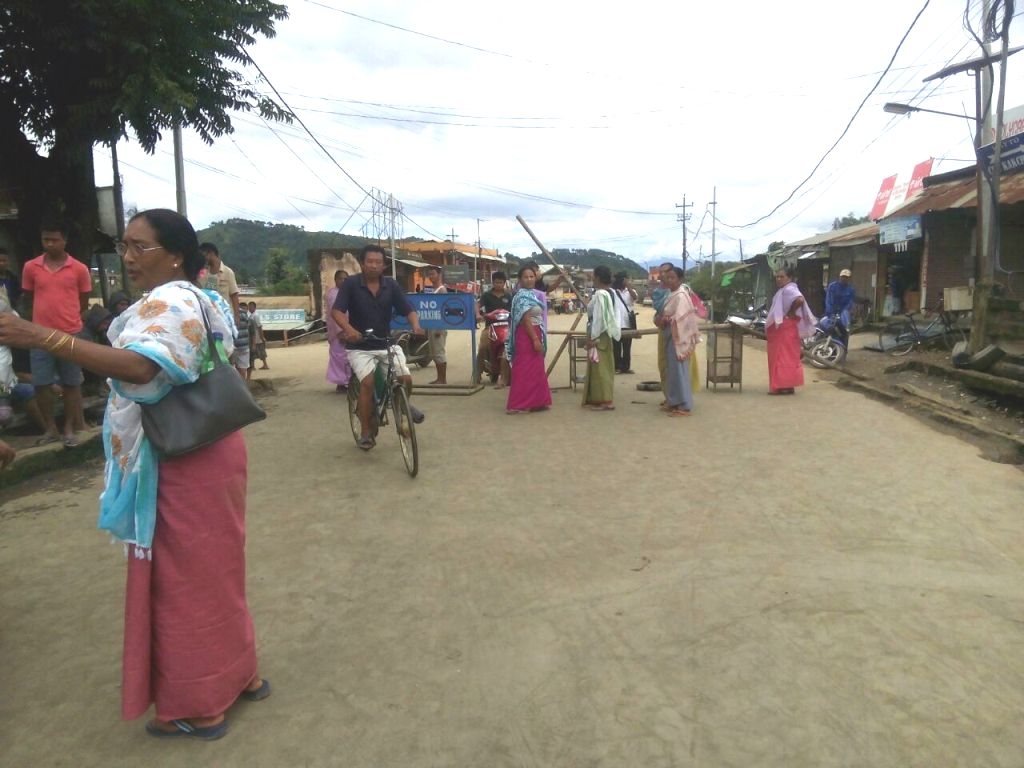 Imphal, Aug. 22: Even though the bandh called by the Constable DPC appeared candidates for 2013 had relaxed the bandh on the request of the JCILPS meeting scheduled today, the bandh was reported total in Kakching area of Thoubal district.
Since early morning today constable appeared candidates who had completed DPC and demanding declaration of the result and their supporters came out in the street and prevented all sort of vehicular movement. Kakching police reportedly picked up some of the bandh supporters and assaulted 5 of the supporters.
On hearing the report of assaulting the bandh supporters large number of women folk came out and enforce the bandh condemning the act of the police.
The women folk and other supporters placed benches across the road at Kakching and halt all vehicular movements.
Markets, theater hall, schools and colleges were all shut down during the protest. Bank transition also suspended today at Kakching area.
At around 3 pm today bandh supporters vandalised a passenger auto rickshaw for violating the bandh called.
Meanwhile, spokespersons of the Constable DPC appeared candidate, MD Zahir Khan during a press conference held today vehemently condemn the action of the police personnel towards a group of candidates who were staging a protest rally. He said at least 5 of the protestors sustained serious injuries in police action and and five others were picked up.
While demanding to withdraw the state cabinet decision to cancel the constable DPC, Zahir said they will hinder all process for new recruitment of police constable before deciding their matters.
he also appealed the government to call off the recruitment test scheduled on August 30 at Pangei.