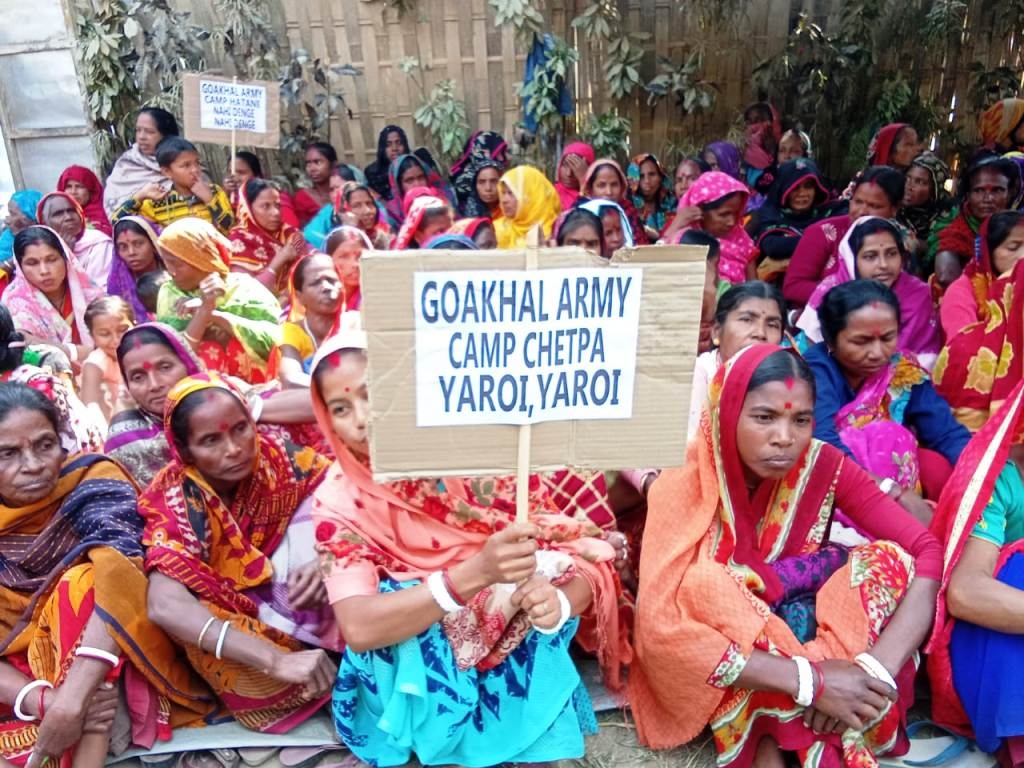 IT Correspondent
Jirinam, Feb 16:
The public of Borobekra Sub Division, Jiribam District has been agitating against the withdrawal of 39 Assam Rifles post stationed at Goakhal, Jiribam District.
The public is in great fear that if the said Assam Rifles camp is withdrawn then the situation of Borobekra Sub Division turn to be worse and the same jungle raj will again begin here.
Regarding the withdrawal of Assam rifles camp, they have submitted a memorandum to the concerned authorities in which they mentioned that Borobekra Sub Division had long remained a militant infested area and during those days the sufferings of the people is beyond description.
" However, we got rid of that problem by the intervention of the Central army in collaboration with State machineries who rooted them out and brought normalcy to these areas", They added.
The protesters said, not only that they safeguarded us since the inception and establishment of the central Army temporary camp and Goakhal Assam Rifles camp is one such for which we are still breathing sighs of relief and advancing towards the path of development with peace and normalcy.
They continued, for the previous 5 days they are protesting against the withdrawal of the Goakhal Assam Rifles camp but yet not get any positive response.
They appealed to the Chief Minister of Manipur to make avail by providing a permanent Assam Rifles camp at Goakhal, Borobekra Sub division of Jiribam District so as to maintain peace and normalcy to the areas.