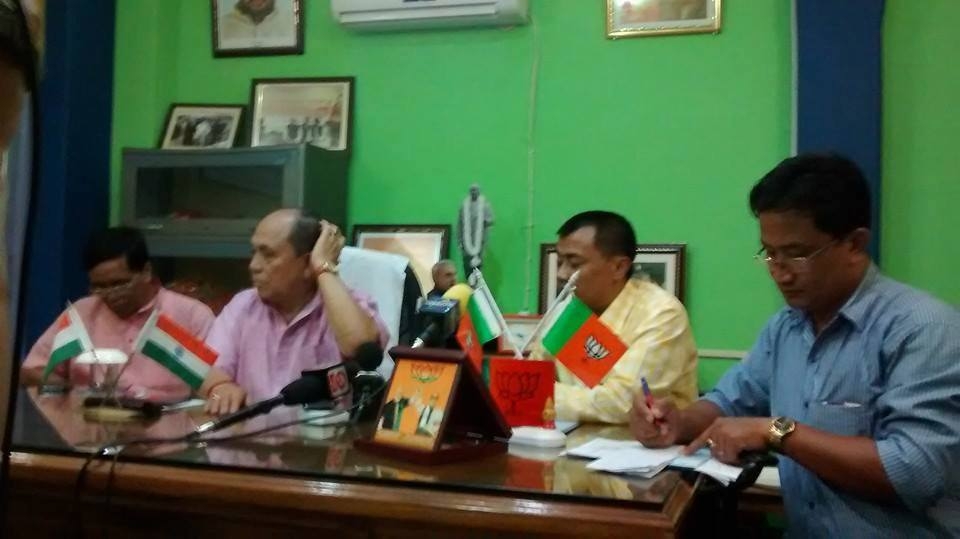 BJP Manipur Pradesh President Th. Chaoba today said that the state government has not reported about the Dzuko Valley dispute between Nagaland and Manipur to the Central government. Speaking in a press conference held today at its Office complex, Chaoba said that during a series of meeting with various union Ministers by a state BJP delegate, Union Home Minister Rajnath Singh has stated that the dispute between Manipur and Nagaland over Dzuko Valley.
The Manipur BJP unit delegate team led by Th Chaoba President met various Union Ministers and discussed on various development project of Manipur at New Delhi from 22 of this month. During their stayed the team met BJP president Amit shah, North East in-charge Ram-Madop, Home Minister Rajnath Singh , Union Minister of State for Home Affairs, Kiren Rijiju, ministry of Tribal welfare Joy Abraham, Textile Minister Santosh Kumar and Transport Secretary.
Chaoba further said that they have interaction with party president Amit Shah and discussed about the upcoming by-election in three segments which may hold in the month of November. Party ticket will be provided to the candidate who has higher possibility of winning the election.
He further added that BJP will not go with any other party as it had promised before the ADC election. However anti defection law are is not practice in the ADCs election, so individually could merge to form ADCs, but not as Party member. He further added that there is no formal report of their elected candidate to merge to other party in formation of the ADCs.
The delegates further proposed to transport secretary to construct the Malom to Chuchandpur road and Jiribam to Churachandpur road to upgrade as national highway for the convenience of the people.