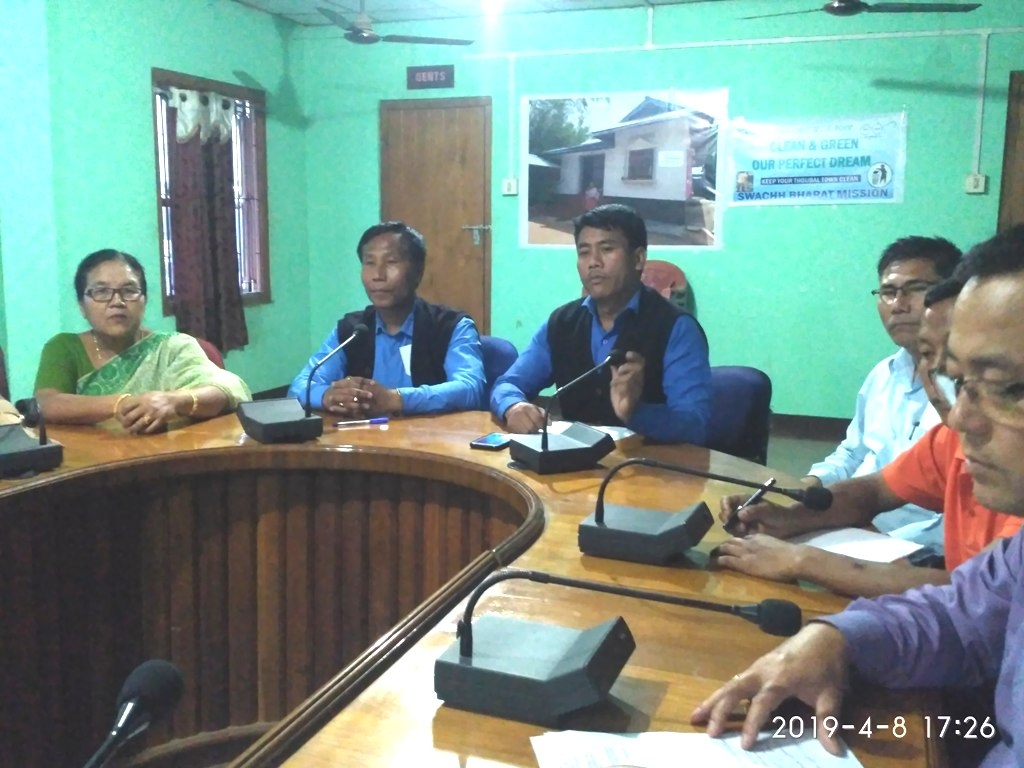 IT News
Imphal April 9,
Congress Councilors and BJP Councilors of the Thoubal Municipal Council (TMC) today agreed to form a new Municipal Body cutting across party line to make functional of the Council.
Differences of political party and subsequent quest for power between the Chairperson and Vice Chairperson of the TMC which was formed in February 2016 has failed to take up any developmental works  in the Thoubal Municipal area, said Puyam Jiteshwar, Councillor of TMC Ward no.3, while talking to media.
He said that of the 18 councilors of Thoubal Municipal Council (TMC), eleven councilor lead by the Chairperson are Congress team and 7 are BJP team led by the Vice Chairman.
Puyam Jiteshwar, said that in view of the present crisis, 7 councilor of the team Chairman and 6 from the Vice Chairman team comes out and agreed to form a Municipal body by going together so that pending developmental works of the Municipal area could be taken up.  
BJP's councillor of TMC Ward No9 Waikhom Ibochauba said that he left the previous body and joined the new coalition with aims to take up developmental works to the area under the Council which was hindered due to division between the Congress and BJP.
Ibochauba also blamed the Chairperson , Th. Shyamo alleging him of thinking only for himself taking advantage of the enmity between the Congress and the BJP.
"He had paralyzed all developmental works that the council should have taken up", Iboucha added.
The crisis in the TMC was due to the court case between the Chairperson and the Vice Chairperson on personnel matter, and all the 16 councilors are being force the blame of the people.
He appealed the Chairperson and the Vice chairperson to resign from their respective post for the sake of the people.