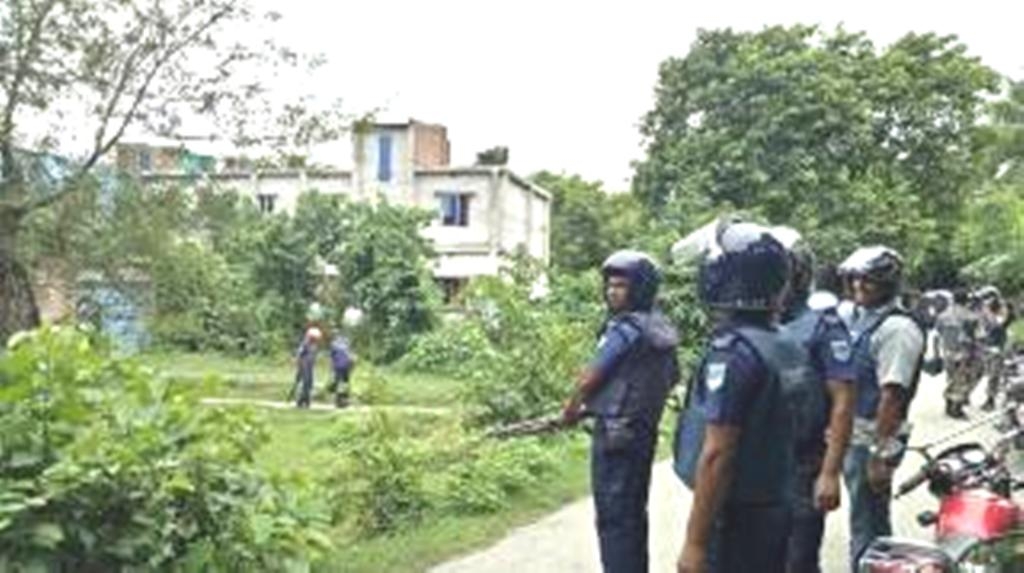 Siam Sarower Jamil,
Dhaka, July 22: Police in Meherpur, a southern district of Bangladesh have cordoned off a house suspected to be used by militants.
The raid unfolded around 10am on Saturday at the district's Gangni Upazila.
Superintendent of Police Anisur Rahman said the house at the Upazila's Bamandi is owned by one Mishkat Halim, who has been living in Saudi Arabia for 22 years.
He said four people have come out of the house responding to police's call. "They are Halim's wife, his son, a woman and a child. Police are questioning them."
A tip-off led to the raid on the house beside the Meherpur-Kushtia Highway, said senior officer Rahman. More than a hundred police personnel have sealed-off a half-kilometre area surrounding the house.
"We suspect militants, in possession of arms and explosives, are inside the house. Details will be provided later," said SP Rahman.