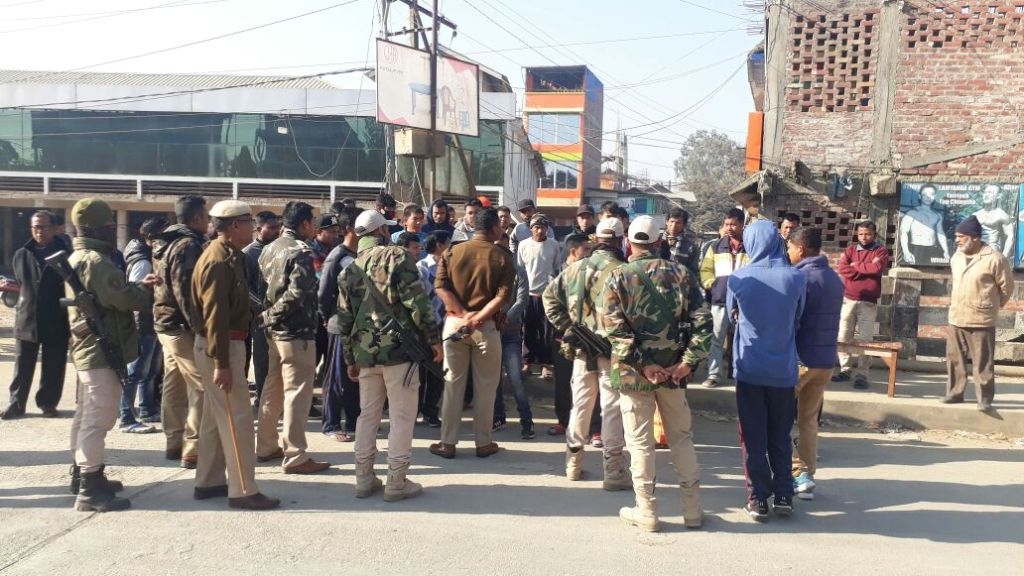 Imphal, Feb 17: Concerns for environment and rivers seem to growing among the people of the state as people today called 24 hour bandh in Thoubal district demanding the state authority to take up immediate effective measures to protect the Thoubal River which is dying due to high level of manmade pollution.
A committee formed for conservation of Thoubal River has been staging sit-in-protest at various places in Thoubal district drawing the attention of the government for protection of Thoubal River since February 13. As no effective measures was seen taken up the committee called 24 hour bandh since last midnight in Thoubal district. Response from the people to the bandh called have put halt normalcy in the district. Vehicular movement, shops, business establishment etc. remained shut during the bandh. Large number of people came out since early morning at Yairipok, Thoubal Kshetri Leikai, Thoubal Bazar, Haokha, Kiyam, Tangjeng, Moijing, Khekman, Leishangthem and Thoudam villages in Thoubal district and block roads. The bandh was however suspended at 2 pm after Deputy Commissioner of Thoubal district came and assured to take up measures for protection of the river.
The issue of pollution at Thoubal river was discussed many time during the ongoing Manipur state Assembly session.
MLA Meghachandra of Wangkhem Assembly constituency yesterday while moving cut motion to the passing for demand for grant of Forest and Environment yesterday had stated that the manmade pollution at Thoubal River has resulted serious threat to the people living in and around the river. He had stated that some people are dumping red clay using excavators from the nearby hills to the river for producing red sand which is highly demanded as construction materials. The MLA had also stated that due to the sand mining using excavators the river water has been highly polluted and is causing skin diseases to many people. The river was once source of water for people of the area.
In his reply Forest and Environment Minister Shaymkumar, who is also from Andro Assembly constituency had stated that he himself along with department staffs had inspected the condition of the river and found people polluting it at many places. The Minister also tabled a photo report of how the river is being polluted at many places. He however, thank the people for realising the importance of river (Thoubal).
AK Bishwajit, who is the chairman of the Committee for conservation of Thoubal River, while tlaking to media persons today said that 5 members of the committee met the Deputy Commissioner of Thoubal district Haobam Roshita ay around 10 am today. SP of Thoubal district Goutam and OC Rishikesh also present during the meeting.
He said that the bandh has been suspended from 2 pm after the Deputy Commissioner assured to take up immediate measures to protect the river at the earliest possible time.