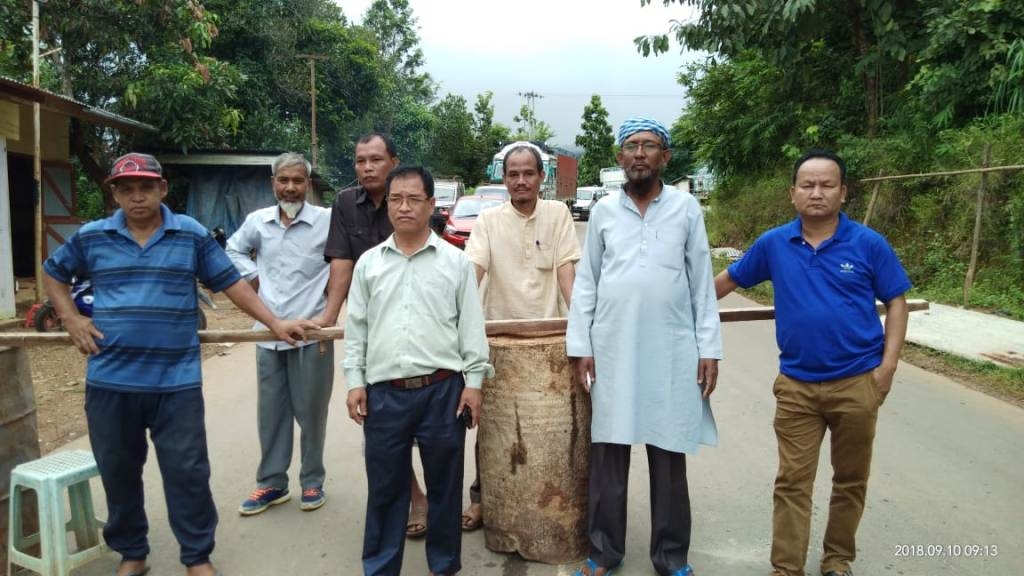 IT News
Moreh, Sept 10,
The Bharat Bandh called by the congress party also put a complete halt to the Indo Myanamar-Border trade.
Since early morning today bandh supporters and members of the  Moreh  Block Congress Committee blocked National Highway 102,  The Indo-Myanmar Friendship Road. Almost all vehicles which were supposed to move towards Imphal remain stranded and no entries of other vehicles were also allowed at Moreh.
The bandh is also supported by many people of Moreh which are not members of the Congress party or to any of the 21 political parties supporting the Bandh as the issue is against the fuel price hike and also price hike and tax increase of essential commodities.
The Imphal Moreh Tata DI 207 Owners and Drivers welfare association also extended their support to the bandh even thought they are not in any way connected to the Congress party.
Goods laden Trucks, Tata DI which were engage for Indo-Myanmar Border trade remain stranded today. Expert estimated the total lost to be inbetween Rs 5-10 crores .