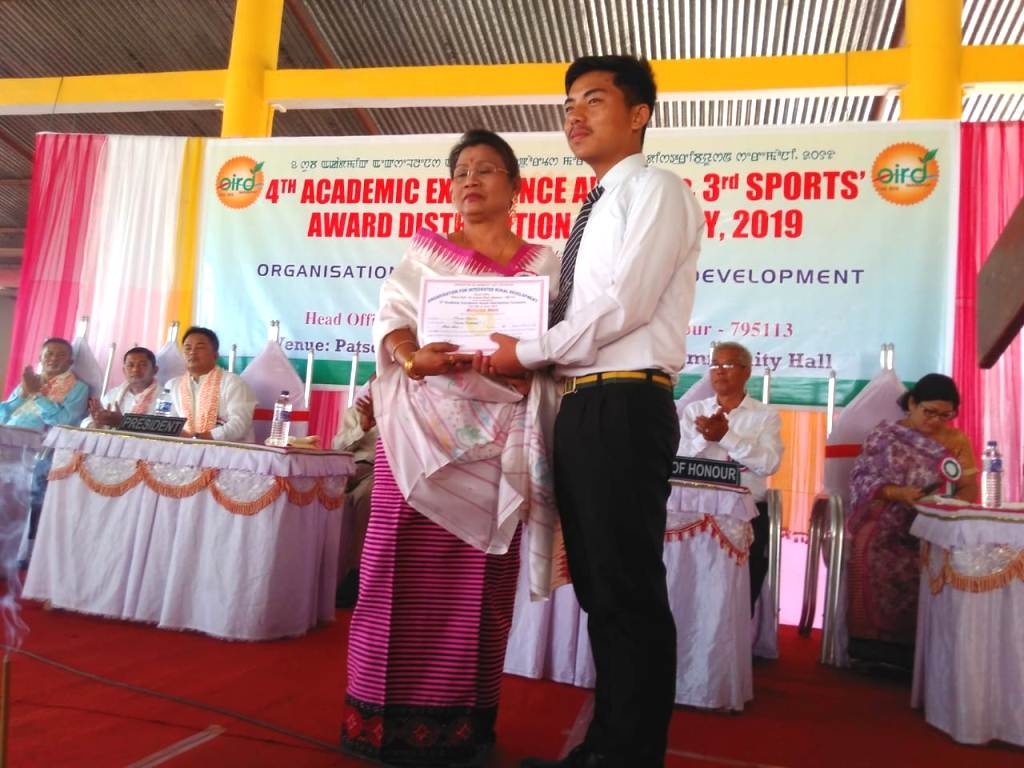 IT News
Imphal, June 16,
The 4th Academic Excellence and 3rd Sport Merit Award Distribution Ceremony 2019 was held today at Ibudhou Pakhangba & Ima Malem Leisna Community Hall Patsoi Part-1, organised by Organisation For Integrated Rural Development (OIRD), Manipur.
MLA, Patsoi AC, AK. Meerabai said that the students should concentrate on their studies. She added that students should work hard for accomplishing their dreams. Parents woke up early in the morning and take their sons or daughters to the tuition centres so that they can learn and accomplish their aim in life. she added,
She also said about the present government crisis.
Around 90 students who had come in Positions and 1st Divisioners of Patsoi Part 1 to Patsoi Part-4 in Class 10 and 12 examination both CBSE and Manipur Board were distributed the certificate and cash prize of Rs. 1000/- each.
Naosekpam Komol Singh, Advisors (OIRD), Kongkham(o) Priya Devi, Pradhan, Patsoi, Soibam Dhanabir, Proprietor SDS Construction Materials Pvt. Ltd, Lamdeng, Khongbantabam Biramani Singh, Principal, Pole Star Public School, Patsoi, Mutum Pandit Singh, Proprietor M.P.S. Brick Field, R.K. Somorendro(kaiku) Singh, Social Worker and Mutum Sunder Singh, Proprietor M.S.S. Brick Field, Patsoi Part-1 attended as President and Guest of Honours.