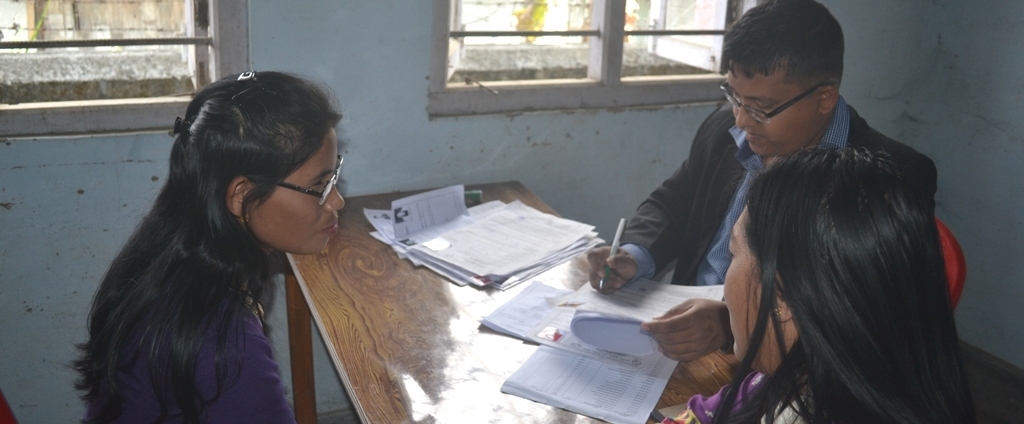 "We focus on the future of the children" said Dr Shalemi K Tarao, Program Manager of World Mission India at the One Day Assessment Camp jointly organised by World Mission India, Handicapped Development Federation, Manipur and Social Welfare, Government of Manipur,  for visually impaired/blind and leprosy affected people today at Ideal Blind School, Takyelpat, Imphal.
Speaking to the media persons, Dr Shalemi K Tarao said that the program is being organised mainly for the differently abled people of the state specially who are blind and needs special care for the students and old aged persons.
The program is taken up under the AP Area Development Program with the assessment of Artificial Manufacturing Co-operation, India (ALIMCO) for the differently abled persons in order to provide some facilities, study materials and other facilitiesfor the students and the old aged people.
Shalemi further said that today's program is focused on the blind people and support sticks will be provided for them.
A mega camp will also be organised on March 5th, 2016 but the place have not been decided yet. On this day all the differently abled people are welcome and their required materials will also be provided.
World Mission India have been organizing such program and have organised a mega camp last year for all the differently disable persons and this is the second time to be jointly organised with ALIMCO with the focus on blind persons, she added.