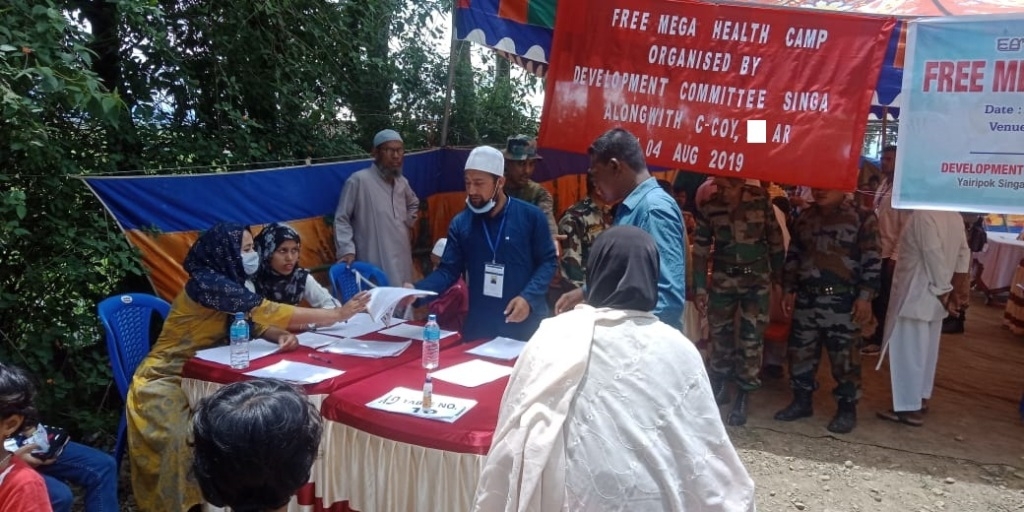 IGAR (South)
Imphal Aug 6,
Thoubal Battalion of 9 Sector Assam Rifles under the aegis of IGAR (South) organised a mega health awareness camp at Yairipok. The health awareness camp commenced with an informative lecture on 'Health, Hygiene and Sanitation' followed by an interactive session during which various queries raised by the attendees were clarified by the unit medical team. The locals were also enlightened on basic healthcare issues including precautions against common viral diseases as well as importance of hygiene and sanitation for maintaining a healthy lifestyle.   
As part of the camp, the unit medical team provided necessary medical assistance to the locals of the areas in an around Yairipok. In addition, to the medical checkup, consultation on various diseases and health related issues as well as free medicines were distributed to the needy patients. As a goodwill gesture, 16 doctors from various departments of the Thoubal District medical authority voluntarily participated and assisted the battalion in the camp.    
The health awareness camp received positive and overwhelming response from the local populace with over 400 people attending the camp. All the attendees conveyed their heartfelt gratitude to the Assam Rifles for their sincere endeavour and requested for more such camps in the near future for the benefit of the entire community.