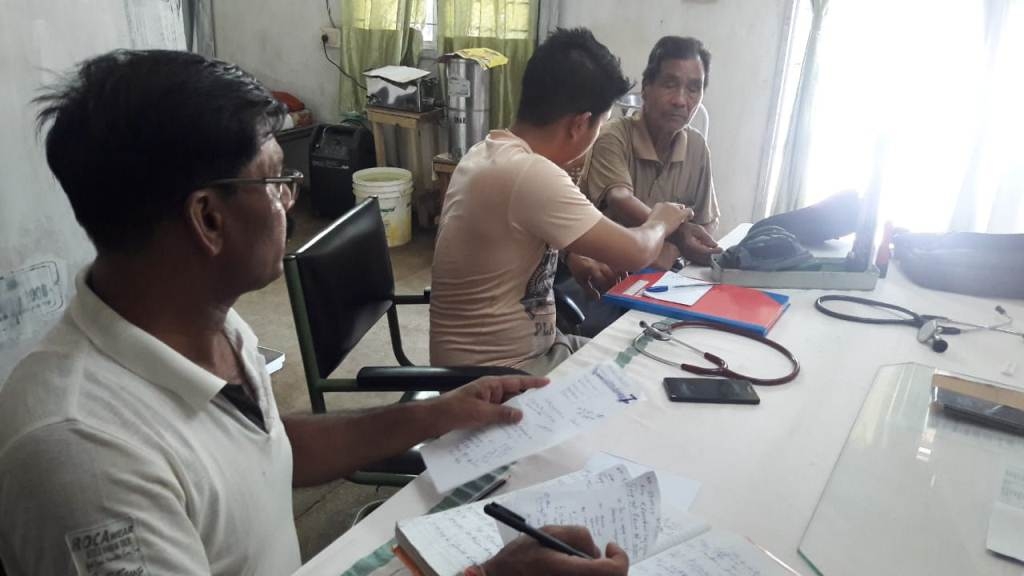 IT News
Imphal May 22,
Continuing with its larger aim to serve veterans and their families, Kakching Battalion of 28 Sector Assam Rifles under the aegis of IGAR (South) conducted a medical camp for ex-servicemen and their families at Salluk Company Operating Base on Yesterday.
Kakching Battalion Assam Rifles medical staff provided medical treatment to  ex-servicemen, their families, veer naries and children. Apart from providing necessary medical assistance, basic knowledge on health education, hygiene and sanitation were also imparted.   
The medical checkup shows Assam Rifles resolve to serve those who served the nation. The ex-servicemen of Salluk thanked the Kakching battalion and assured their full co-operation in spreading message of peace and harmony.